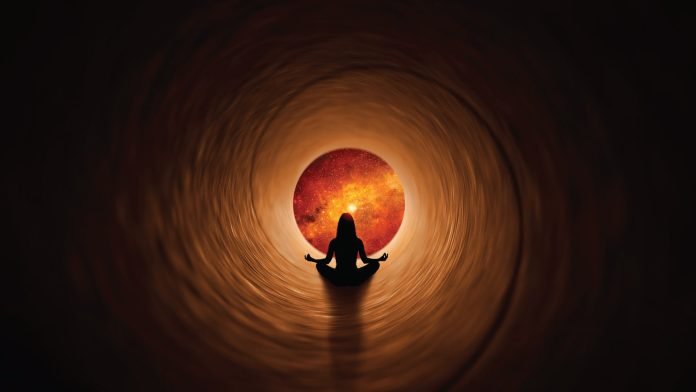 The Josh Bersin Company, the world's most trusted human capital advisory firm, today publishes research to show how the business environment has shifted to a "Post-Industrial" economy.
That's an economic reality shaped by long-term talent shortages, accelerated technology change, and a much more empowered workforce. Central to this pivot will be AI, which needs to be seized on by CEOs and CHROs to drive productivity, business growth, and employee well-being.
The Josh Bersin Company launches its new Welcome to the Post-Industrial Age white paper at the 2023 HR Technology & Expo Conference, which takes place October 10-13 at Mandalay Bay, Las Vegas.
Welcome to the Post-Industrial Age details how, in the imminent Post-Industrial economy, employers will not be able to choose from abundant available talent. The surplus of talent we have seen in the recent Industrial Age no longer exists—there are now more jobs than suitable and willing candidates to do them. The Josh Bersin Company data shows how, from healthcare to financial services, many industries are limited by talent scarcity.
In discussions with organizations from a variety of industries, The Josh Bersin Company research team found that every single organization is experiencing a challenge to hire, retain, or reskill its workforce. While AI will augment many jobs, the ultimate effect is the need to rethink how companies operate as we learn to function with fewer, effectively "superpowered" people, the research points out.
Why has this happened: the pandemic, coupled with a reduced birth rate, an aging workforce, and a new technology environment that enables "work-anywhere."
As these changes occur, employees are more burned out and stressed than ever. A recent large survey by HP found that 71% of workers are thinking about quitting their jobs or reducing their level of effort. This sense of "digital overload" is forcing companies to move faster than ever toward a new set of HR practices.
Among the strategies The Josh Bersin Company recommends organizational leaders adopt in response, the most important include deep investments in employee development, cross-functional career pathways, and creating what The Josh Bersin Company calls "a dynamic organization."
To help organizations move forward in the Post Industrial Age, the advisory firm will be releasing three detailed research studies this fall:
The Dynamic Organization: how to redesign your company for growth
Irresistible Leadership: how to rethink leadership in a world of talent scarcity
Systemic HR: how to redesign HR for this new operating environment.
The demand for productivity and employee well-being is being met by next-generation HR technologies, including AI and machine learning platforms and tools, designed to help make work easier and show employers where the talent of the future is concealed (for instance, inside their organization, or in adjacent industries).
Companies need to understand more about what's possible, which means developing a clear understanding and acceptance of the potential of AI. Earlier this year, Josh Bersin Company research revealed that while most HR leaders appreciate AI's potential, most have legacy employee systems and insufficient technology skills to adapt.
Josh Bersin, global industry analyst and CEO of The Josh Bersin Company, said:
"All over the world companies feel a need to improve productivity, yet we keep throwing more tools at people, expecting work to get better. It is time to couple strong technologies with new models of leadership, organizational dynamism, and more integrated HR. When done in concert, these strategies can help any company grow and thrive without hiring more and more people. I look forward to discussing our findings at the HR Technology & Expo Conference."
At the 2023 HR Technology & Expo Conference, which takes place October 10-13 at Mandalay Bay, Las Vegas, Bersin presents a research-based keynote, HR Technology 2024: How AI Will Transform The Market Forever (Wednesday, October 11, 8:15 – 9:15 a.m.).
In an exclusive, closed-door, invite-only session at the conference, Bersin will explore the wider implications for HR of the Post-industrial economy. He will examine the role next-generation AI-enhanced HR technology can play in addressing the challenges with innovative and more dynamic approaches to talent management.
All conference attendees will receive a copy of this new Josh Bersin Company thought leadership, Welcome to the Post-Industrial Age.
The Josh Bersin Company also recently published a new white paper on Understanding AI in HR: A Deep Dive, providing a detailed guide to evaluating AI for HR use cases. Available exclusively to Josh Bersin Company members, Understanding AI in HR: A Deep Dive highlights the technology's considerable scope in unlocking HR intelligence, as employers worldwide look for new toolsets to help them find, attract, develop and retain more of the talent they'll need in the future.
Explore HRtech News for the latest Tech Trends in Human Resources Technology.