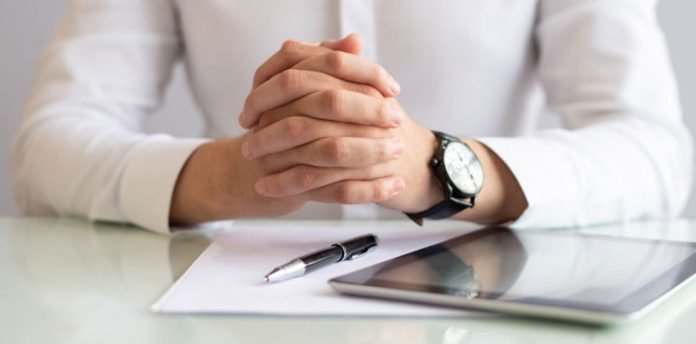 Hrtech or HR Technology is a rapidly growing industry in present times. Any and all businesses require the most critical and active ingredient aka the human resource. And technology now is playing a significant role in acquiring the top talent, managing all talent with utmost efficiency, and retaining the best talent in several specific arenas that cater to the human resource in various different ways. Automation of a wide range of processes has proven to be quite a catalyst in simplifying those tasks and making it easier for the doer to be able to do the said task in the most optimized manner.
So, to answer the question of what is HRtech or HR technology –
Hrtech or Hr technology is nothing but an extension of the Human resources industry paired with optimally designed hardware, software, tools, or solution, that automate or digitize a specific sub-category of the wider industry.
There are a variety of tools and solutions that cover the entire sector and automate different procedures or functions of Human Resources.
For example, you want to recruit more people to your organization, with HRtech or HR technology, you can install a tool that will filter out resumes on the basis of your requirement and even automate the process of screening and interview scheduling, at complete ease.
How HRtech or HR technology helps HRs?
As stated earlier, the field of Human Resources is quite vast, which also translates into it having a number of processes that need to be carried out efficiently. Apart from that, the human reach to the layered aspects of candidates or employees is limited and technology can help in uncovering insights that can prove to be extremely actionable for informed decision making. Keeping these things in mind, it is only sensible to leverage Hrtech or HR technology to get the most out of each and every functionality of the Human Resources.
We're living in an era where time is money, and by harnessing tools and solutions that save the time spent on conducting an activity as well as the time spent on rectifying or reforming archaic processes, we are saving up on the money generally spent on these functions of the HR arena.
So while technology takes care of admin work such as the flow of the procedure, the HR teams can shift their focus on the more important elements – the humans i.e., the candidates and the employees.
HRTech or HR Technology and related challenges
As shiny and fancy as Hrtech or Hr technology sounds to be, there are also a couple of challenges that come with it.
The first and one of the most common challenges faced by organizations when getting Hrtech onboard is the lack of acceptance on the side of the employees.
For example, you've installed a new HRMS system in the organization to make attendance and core HR admin easier for employees. But the employees are used to their manual processes of logging in, so there may be a little bit of friction initially until they get used to the new solution.
Compliance is another common challenge faced by HR teams when adopting Hrtech or HR technology for processes such as talent acquisition and globally spread extended workforces. But the pandemic has made reformations to that aspect too.
Data collection and data management may pose a challenge to organizations that do not have streamlined collection and cleansing systems for their data.
These are some challenges, but nothing that innovation and technology can't solve!
What does it mean to be a HR technician/HR techie today?
Now, since Hrtech or HR 'technology' has a lot to do with the tech stuff, there is a need of an expert that knows how to manage and maintain these systems.
Organizations often make the mistake of leaving it up to the IT department to take care of their Hr tech stack. But, it is important to have a professional onboard whose expertise lies in the field of taking charge of the HR systems and solutions.
So, today, being a HR technician means that you will have to have technical as well as soft skills necessary to keep the system running and analyzing the data derived from these to be shared with respective teams to achieve specific set goals.
An HR technician must have the domain knowledge of the working procedure of HR functionalities including and not limited to sourcing, recruiting, onboarding, compliance management, employee wellness, employee benefits, payroll, time & attendance, workplace collaboration, remote work, contingent workforce, employee engagement, and cloud analytics.
Is it too late to adopt HRTech or HR technology?
If you don't already have Hrtech or HR technology as a part of your HR department and you are only now considering implementing it to your organization, it is normal to wonder if the train has left the station and is it too late now.
The answer is, No!
No, it is not too late to adopt HRtech or HR technology for automation of monotonous HR processes of your business, now.
In fact, now is the prime time to deploy this tech to acquire and advance your workforce with the best of the best solutions.
Today, you will find a wide array of options to choose from, even if you are planning on automation just one of your HR functionalities. There are also many end-to-end solutions available in the market to satisfy the need of your enterprise according to its attributes.
Not to mention, the availability of thousands of user reviews and information sets that will help you in selecting the right solution for your organization.
So, instead of wondering if it's already too late now, go out and find your right fit tech stack and start before it's actually too late!
The advantage of Hrtech or Hr Technology to the business
– Increased ROI
– Reduction of costs via elimination of unnecessary processes and automation of the rest
– Streamlining of a variety of workflows
– Availability of actionable insights via HR analytics to improve the decision making process
– Enablement to the HR teams to focus on the human aspects of HR
– Systematic storage and retrieval of data and information of employees and candidates
– Less scope for human error
– Integration of data for designing the best suited work model
– A look into the layered behaviors of employees for structuration of HR strategies
HR tech or HR technology has witnessed a tremendous growth in the previous years and is all set to experience another boost of it, as more and more enterprises understand its benefits and offerings. So invest in your HR tech stack today!
For more such Updates Log on to www.hrtechcube.com
---
ABOUT THE AUTHOR
Chandrima Samanta
Content-Editor at HrTech Cube
Chandrima is a Content management executive with a flair for creating high quality content irrespective of genre. She believes in crafting stories irrespective of genre and bringing them to a creative form. Prior to working for MartechCube she was a Business Analyst with Capgemini.