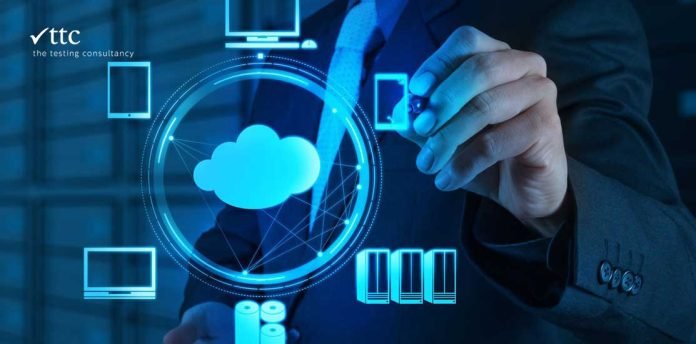 TTC, formally known as The Testing Consultancy has recently rebranded. To fully embrace digital transformation, organizations must fundamentally evolve operations and how value is delivered to customers. The rebrand internally, is thought of as the same, an evolution learning content management system.
TTC will continue to work with clients globally to integrate the right digital technology and execute dynamic cultural shifts that enable a modern quality assurance culture. As our technology cultures evolve to meet the changing world, TTC knows that "testing" the software is just a small piece of the ecosystem. TTC will continue to focus its staffing structure on employing some of the best and brightest minds in QA but also wants to move away from the term "testing" and focus on what organizations truly need to enable; digital transformation.
"Our customers are not the same as they were five years ago, organizations are not operating the same way for more than a few years, and to keep up with the changing digital world, we at TTC believe that we must continue to evolve to ensure that we are seen as not only the global experts in testing but the global experts in digital transformation", says Americas CEO, Chris Rolls.
The rebranding consists of five key elements: global alignment of key messaging, advanced technology investment, new website, an evolved strategy to enabling the digital world, and a new location of the Houston, Texas office to accommodate a growing headcount and provide a better meeting place for the local QA community.
At the completion of the execution, will be the launch of http://www.ttcglobal.com in mid-September.
"TTC is growing up, I believe the transition to TTC, new website, and marketing collateral exemplifies the maturity the organization has reached over the past few years on the global stage." said Anna Seccombe, Marketing and Brand Manager.
People run their lives and businesses with digital services. So, virtually all businesses need to deliver seamless, always-on-time digital experiences to remain competitive and relevant. Automated and continuous software testing is the modern way to achieve this. At TTC will build upon its foundation of highly skilled and trusted testing to combine powerful software tools and technologies with the best operational expertise.
In 2019, TTC enhanced its operations in the following areas:
Expanded Software Partnerships and Internal Expertise – Invested in training and development of internal staff to further partnerships with a wider array of technology providers that enable clients to achieve their goals.
Investment in more extensive market research– Strengthened this marketing capability to better understand the target consumer and the global needs of enterprise organizations.
Website – Launching ttcglobal.com, the new website which showcases the TTC brand, award-winning work, evolved strategic approach, and comprehensive key service offerings.
Hiring of Key Personnel – TTC acquired former Vodaphone CFO, John Tombleson, as well as, highly sought after Directors and Sales Leaders in both the United States and Europe.
New Corporate Offices in Houston – TTC moved it's Houston office to 25211 Grogans Mill Road Suite 405 in The Woodlands, Texas. The new location gives the TTC USA headquarters a larger office space to host the growing staff, clients, and area QA enthusiasts.
About TTC:
TTC is a leading global software assurance provider with a focus on helping organizations transform the way they deliver technology. TTC has capabilities across a wide range of delivery areas that enable our clients to increase the speed and quality of technology development while reducing risk and cost.
TTC is headquartered in Auckland, New Zealand and has an offices in Singapore, Philippines, United States, and Europe. Additional information including client work, strategic approach, and service offerings can be found at ttcglobal.com in mid-September.