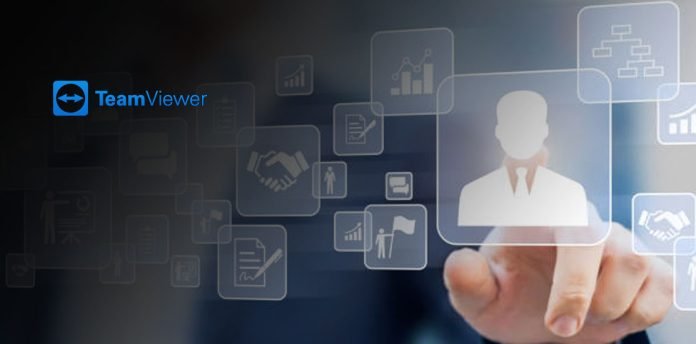 TeamViewer, a leading global provider of secure remote connectivity solutions, now offers Workplace Digitalization Packages to support remote work during and after the Coronavirus pandemic hrtech news.
According to a recent Gartner press release, "a Gartner, Inc. survey of 800 global HR executives on March 17 found that 88% of organizations have encouraged or required employees to work from home, regardless of whether or not they showed coronavirus-related symptoms."*"We at TeamViewer think this work from home trend will continue well after the crisis has subsided," says Gautam Goswami, CMO at TeamViewer.  "As organizations around the globe struggle with a 'new normal' work landscape, they need the right tools and technology to enable remote work, support, collaboration, and management of computers, mobile devices, and anything you want to connect.  That is why we have created new Workplace Digitalization Packages to support your business, employees and customers."
TeamViewer Digitalization Packages:
Enable your employees to work from home – as if they are working at their desks with the full power of their office computers and LAN speeds with Remote Access
Make team collaboration and meeting a breeze with TeamViewer Blizz video conferencing and collaboration platform talent management
Allow your support teams to support your remote workforce effectively with our extremely secure TeamViewer Tensor Support Tools
Monitor, Patch, and Protect all the remote workers and their devices with TeamViewer Remote Monitoring and Management tools
To learn more about TeamViewer Workplace Digitalization Packages and how your organization can safeguard employees and customers without losing productivity, go to https://www.teamviewer.com/en/content/work-digitalization-package/.