On 24 July 2020 in a virtual award announcement ceremony, the winners for Asia Recruitment Awards 2020, Singapore were announced.
Celebrating the finest gems in talent acquisition and teams with remarkable initiatives in recruitment function in Singapore.
These talent acquisition teams and agencies have done a commendable job and congratulations to the companies who have emerged top for the following categories:
Best Employer Branding
MSD – Gold
Government Technology Agency – Silver
Cargill – Bronze
Most Innovative Recruitment – In-House
Ericsson MOAI – Gold
Credit Suisse – Silver
Al-Futtaim Group – Bronze
Best HR Communication Strategy
Credit Suisse – Gold
BreadTalk Group – Silver
Grab – Bronze
Most Successful Recruitment Referral Scheme
EPAM Systems – Gold
Al-Futtaim Group – Silver
Ericsson MOAI – Bronze
Best new recruitment firm
Nala Employment – Gold
Gateway Search – Silver
Connexus Global – Bronze
In-house Recruitment Professional of the Year
Jessica Zheng, Gates Industrial Singapore
Recruiter of the Year
Amos Tay, Hatch Asia Consulting
Heartfelt congratulations to all winners and finalists from HRTechCube.
For more HRTech news, Log on to www.hrtechcube.com
---
ABOUT THE AUTHOR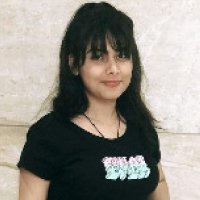 Tanvi Tirthani
Content Contributor, Martech Cube
Tanvi Tirthani is a content writer and strategist with a special foray into technology. She has been a keen researcher in the tech domain and is responsible for strategizing the social media scripts to optimise the collateral creation process.