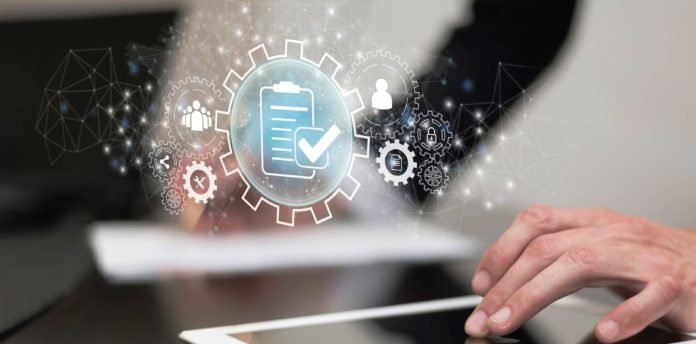 With a growing list of HR compliance requirements, staying on top of new regulations and procedures can be a challenge even for the most experienced HR professionals.
Penalties for breaching FLSA, FMLA, OSHA, USERRA, ERISA, COBRA, and others can be costly and time consuming, often leading to expensive lawsuits, fines, and disruptions to business operations. The cost of non-compliance has risen more than 45% in the last 10 years, making it more important than ever to educate employees and examine current compliance efforts. With the world entering the second quarter of 2023, now is the time to brush up on the latest regulations and implement new methods to effectively regulate compliance and maintain data protection.
Here's how:
Protect Data Privacy with Centralized Compliance Reporting
Having documented evidence to prove compliance is key to showing auditors that your company is adhering to all regulatory requirements. Tracking compliance manually presents an ongoing risk for data privacy and can make it challenging to present necessary information.
Employers can streamline compliance efforts and maintain data privacy by implementing centralized reporting technology to support reporting and keep data in one place. Centralized reporting allows employment and hiring data to remain safe and confidential, and makes it easier for businesses to report on compliance without all the hassle.
Tools such as JazzHR's recruitment software offer compliance reporting, which enables companies to fulfill lengthy reporting requirements and protect privacy. This technology also allows critical compliance forms and disclaimers to be included directly on job applications as outlined by federal law and guidelines.
Businesses should also perform an internal compliance audit at least once a year to check that everything is up to date. Didn't conduct an audit in 2022? Now's the time. Alert your team and set a date to review ​​internal policies, procedures, and guidelines for 2023.
Revisit Diversity, Equity, and Inclusion (DEI) Initiatives
As HR professionals, preventing bias during the hiring process is a fundamental responsibility. Federal laws prohibit employment discrimination based on race, color, sex, ethnic origin, disability or age, as well as because of genetic information or veteran status. The U.S. Equal Employment Opportunity Commission (EOCC) enforces many of these laws, including Title VII, the Americans with Disabilities Act (ADA), the Equal Pay Act (EPA), the Age Discrimination in Employment Act (ADEA), and the Genetic Information Nondiscrimination Act (GINA).
Putting your DE&I goals into action starts with the right people, processes, and technologies. Establishing a sustainable diversity, equity, and inclusion program and holding diversity training are two ways to prevent discrimination in the workplace. Building a diverse workforce starts with having an inclusive hiring process. And using free tools, such as Jobvite's Bias Blocker and Job Description Grader will help to mitigate conscious and unconscious bias in recruiting and create a more diverse talent pipeline.
Stay Updated and Organized
Be purposeful in staying up to date with the latest news and developments in workforce compliance. Be sure to subscribe to the Department of Labor newsletters. Follow Linkedin activity and Twitter feeds for national or local updates, podcasts, or report releases. Another effective way to stay informed is to grow and leverage your network by following experts in the field. Lastly, follow reputable editors and publications that specialize in workforce compliance and safety.
Being aware of the latest compliance regulations is imperative to avoiding fines and sustaining a positive employer brand. Here are some important laws to be aware of:
Fair Labor Standards: There are two major laws that protect the compensation and paid leave, the Fair Labor Standards Act (FLSA) and the Family and Medical Leave Act (FMLA). The FLSA covers minimum wage, working hours, and overtime pay.
Healthcare and Leave: The FMLA gives staff the right to take unpaid, job-protected leave for specified family and medical reasons. Employers with more than 50 full-time staff must comply with the Affordable Care Act (ACA), which requires that full-time employees are given health coverage.
Health and Safety: OSHA regulations differ by industry, and employers can check the website's regulations page to see which apply.
Title VII of the Civil Rights Act: Prohibits and protects employees and job applicants from employment discrimination based on race, color, religion, sex, and national origin.
Equal Pay Act (EPA): The Equal Pay Act protects against wage discrimination, requiring that men and women in the same workplace be given equal pay for equal work.
Americans with Disabilities Act: The ADA guarantees that people with disabilities have the same opportunities as everyone else from employment, to purchase power, and participation in state and local government programs.
Following along and knowing the rules is only half of it. With a variety of deadlines and compliance check-ins throughout the year, it's important to stick to a schedule and be organized to avoid potential mishaps. It's also helpful to create a calendar of deadlines and schedule meetings in advance to check-in on compliance efforts and communicate any new regulations.
Communicate Protocols to Employees
Not only must HR leaders know the in-and-outs of compliance regulations, these standards also need to be communicated adequately to employees in every department of the company. Consistently updating the employee handbook with new policies, and making sure new employees are briefed on regulations are two ways to communicate this to your workforce. Beyond static documentation, it's a good idea to have an open-line of communication to address any concerns or questions in real-time.
Due to unprecedented employee churn during the Covid era, many employees find themselves in new roles as hiring managers. Making sure hiring managers are trained in how to conduct interviews and aware of off-limits interview questions is crucial.
Training employees on how to document compliance and handle data is crucial for those involved in ensuring compliance regulations are met. Training employees on how to leverage necessary tools, such as Jobvite's Onboarding, can reduce organizational risk around the collection and storage of sensitive onboarding information, such as I-9 forms.
Investing in regulatory compliance and risk management saves both time and money in the short- and long term. Compliance is complicated, but staying on top of it can be made easy by implementing centralized technology, being well-informed on deadlines, and sufficiently communicating company policies to employees.
Discover the full potential of your Hrtech strategy with our comprehensive Hrtech News and Hrtech Interviews.
Want to Contribute? CLICK HERE To Submit Your Guest Post and Join Our Community of Writers!!!
ABOUT THE AUTHOR
Morgan Llewellyn

Chief Data Scientist at Jobvite
Morgan Llewellyn serves as Chief Data Scientist at Jobvite, an Employ Inc. brand, where he oversees AI product initiatives and leads the data engineering, reporting, and analytics teams. Dr. Llewellyn is responsible for setting Jobvite's data strategy and oversees the launch of features, including Candidate Matching, Job Description Grader and Zero-Click Intelligent Sourcing. Understanding the importance of DE&I in recruiting, he ensures focus on inclusive, transparent solutions. Prior to joining Jobvite, Dr. Llewellyn founded Predictive Partner, an AI consulting company. He holds a Bachelor of Arts from Hope College and a Ph.D. from the California Institute of Technology.