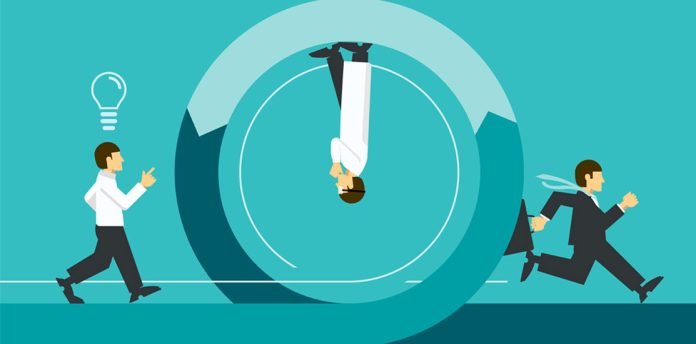 Star Mountain Capital, a specialized lower middle-market private investment firm, which prides itself on culture and shareholder alignment (including being 100% employee-owned and having 100% of employees sharing in the profits) with approximately $3 billion in assets announced that Susan Starr has joined as Director of Talent & Human Resources.
Star Mountain Capital, LLC ("Star Mountain"), a specialized investment manager, with approximately $3 billion in assets under management, focused exclusively on investing in established, private small and medium-sized North American businesses (lower middle-market), is pleased to announce that Susan Starr has joined as Director of Talent & Human Resources. Ms. Starr brings a strong skillset in talent management and human resources with approximately 15 years of experience in the financial services and sports industries. Prior to joining Star Mountain, Ms. Starr helped build two fast growing investment firms, one in the insurance space, which sold to Tokio Marine Group for $3.1 billion and another in the quantitative investment space.
In addition to her recruiting and talent development experience with investment firms, her diverse skill set includes being a starting team Division 1 soccer player and Ivy League championship winning member at Yale University and running the operations for a Division 1 college soccer program at Fairfield University. "We believe Susan's skills, experience and culture make her a great addition to the Star Mountain family", says Star Mountain Founder & CEO, Brett Hickey. "Across many verticals, Susan is used to fast paced, competitive, and goal-oriented cultures where she has thrived and loves to help others thrive."
"Team, culture and shareholder alignment are important parts of Star Mountain's DNA as we are aligned with each other as an employee-owned firm as well as with our investors given 100% of our team shares in the profits we deliver to our investors", says Star Mountain Capital Chief Operating Officer John Polis. "Susie's impressive background will help us further professionalize our talent development, including with our distinctive, year-round paid internship program."
"I am thrilled to be joining such a high caliber, forward-thinking organization," said Ms. Starr. "The team and investor-centric culture of success at Star Mountain is evident and I am excited to leverage my experience to add value."
Ms. Starr has extensive recruiting experience having assisted in hiring over 100 employees for leading investment and insurance companies through both on-campus and lateral hiring strategies.
Ms. Starr was most recently Talent Acquisition Lead at Five Rings, a proprietary quantitative trading firm that leverages sophisticated mathematical models and advanced technology to generate investment strategies. In this role, she focused on senior and junior recruiting including developing and managing a campus recruiting strategy.
Prior to Five Rings, Ms. Starr was Campus Recruiting Lead at PURE Insurance, a member owned insurance carrier that Tokio Marine Group acquired in 2019 for $3.1 billion. She analyzed sourcing tools and recruiting processes, implemented usage of marketing campaigns via digital platforms, assessed compensation packages, and created a formal on-boarding program and retention strategy.
Ms. Starr started her career as an Assistant Soccer Coach at Fairfield University where she ran all operations of the Division One college soccer program. She later joined Chelsea Piers Connecticut as Director of Partnerships & Sponsorships where she oversaw all corporate partnerships/sponsorships and identified strategic initiatives to provide incremental revenue with existing and new business relationships. She was also a Head Coach for the Connecticut Soccer / Football club. At the same time, she found and ran all aspects of their competitive soccer club, Chelsea Piers Soccer Club, now home to over 400 boys and girls soccer players ages 8 through 18. She still actively coaches their 2006 (U16) girls Regional Team.
Ms. Starr is a graduate of Yale University where she was a member of the Women's Soccer Team and received the Mellon Forum Grant for Senior Research in Gujarat, India. She received an MBA from Fairfield University.
For more such Updates Log on to www.hrtechcube.com