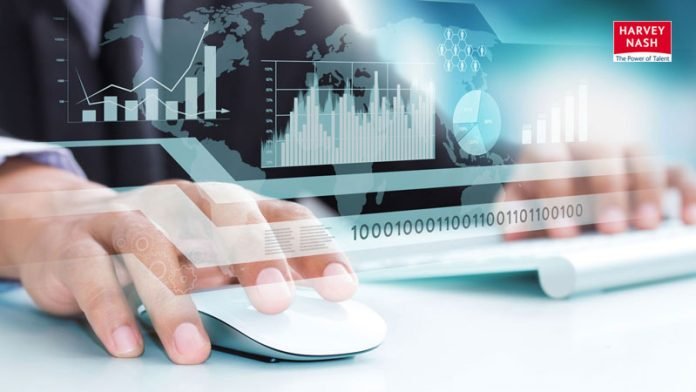 Harvey Nash USA announces that Sean Gilligan has been promoted to president of its technology recruitment division for North America. For the past 18 months, Gilligan has taken on a more strategic role within the operations of the technology recruitment segment leading the growth in Harvey Nash's technology recruitment business across North America. Hrtech
"In a tight labor market, where the war for talent is challenging for small and large companies alike, Sean is the perfect choice to lead our North American recruiting business," said Albert Ellis, CEO, Harvey Nash Group. "He has been building and delivering some of Harvey Nash's most creative client solutions since he came on board. Sean will work with the U.S. market directors to deliver the talent our clients need, whether it is enterprise-wide or specialized, individual skills, and lead day-to-day operations. We are excited to have Sean on board to drive this part of the Harvey Nash business."
Gilligan started as a recruiter in the company's New Jersey office 10 years ago, and has held multiple roles in the organization. He was instrumental in launching Harvey Nash's innovative Enterprise Talent Delivery Model, providing rare quality technology skills in higher volumes with increased speed to market. The model has led to numerous accolades from partners, including being recognized as a premier partner and for outstanding performance.
Gilligan joins the U.S.-based leadership team of Anna Frazzetto, president of the IT outsourcing division, Alistair Robinson, president of leadership services, and Ted Blumenberg, chief financial officer, North America.
About Harvey Nash Inc.
Harvey Nash Inc. is the North American division of the Harvey Nash Group, a global professional recruitment firm and IT outsourcing service provider. Harvey Nash has helped over half the world's leading companies recruit, source and manage the highly skilled talent they need to succeed in an increasingly competitive, global and technology driven world. With 2,500 employees in 36 locations across Europe, Asia and North America, Harvey Nash has the reach and resources of a global organization, and it fosters a culture of innovation and agility that empowers all employees across the world to respond to constantly changing client needs. Harvey Nash works with clients, both big and small, to deliver a portfolio of services: IT recruitment, IT outsourcing/offshoring and executive search.