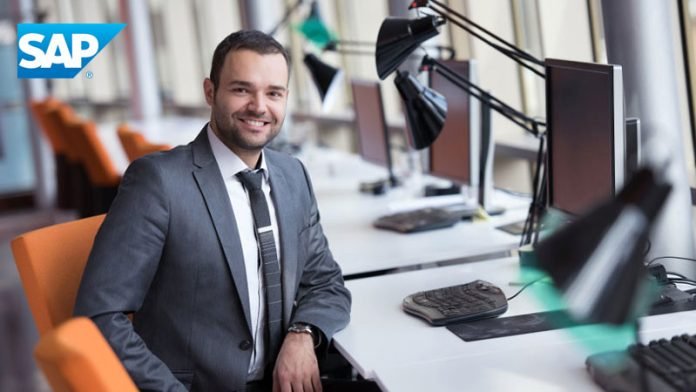 SAP SE today announced the latest group of global organizations to select SAP® SuccessFactors® solutions for human capital management (HCM) to help accelerate digital HR transformation. By leading the people strategy and delivering an exceptional employee experience that attracts and retains top talent, these organizations are better able to drive innovation and stay ahead of the curve hrtech news.
"Every company wants a high-performing, dedicated workforce," said SAP SuccessFactors President Greg Tomb. "The employee experience is absolutely key to that. Organizations like these that prioritize their people by digitally transforming their HR technology are one step closer to winning the war for top talent and connecting people to purpose, which ultimately leads to stronger business results."
These companies, spanning multiple geographies and industries, are among the latest to select SAP SuccessFactors solutions in the fourth quarter of 2018 to help digitalize HR processes and deliver world-class employee experiences:
Volkswagen Group, with headquarters in 

Germany

 and operations around the world, selected the full SAP SuccessFactors HCM Suite to help streamline and consolidate HR processes and increase efficiencies across all brands globally. The SAP SuccessFactors solutions will enable Volkswagen Group to offer the digital tools its highly skilled and diverse workforce needs to succeed now and in the future. By partnering with SAP, Volkswagen Group expects to enhance the employee experience and meet the ever-evolving requirements of the workforce and business.
Schaeffler Group, a global automotive and industrial supplier based in 

Germany

, selected the SAP SuccessFactors HCM Suite to help create a digitally driven, personalized employee experience across 170 locations worldwide. By partnering with SAP, Schaeffler aims to offer employees the tools they need to continuously push the boundaries of innovation and shape the workforce of tomorrow hrtech.
Erste Group, one of the largest financial services providers in Central and 

Eastern Europe

, selected the SAP SuccessFactors HCM Suite — over Oracle and Workday — to help drive the Austrian company's digital HR transformation while increasing employee engagement and saving capital expenses.
Kongsberg Automotive, a Norwegian provider of world-class products to the global vehicle industry, selected the SAP SuccessFactors HCM Suite and SAP Jam™ collaboration platform to help simplify and standardize global HR processes, and unify its people data for a holistic view of its total workforce around the world. By using SAP SuccessFactors solutions, Kongsberg Automotive will be able to add value to the organization by delivering an exceptional employee experience and effective HR services while establishing a culture of continual employee development.
Norsk Hydro, a global, integrated aluminum company from 

Norway

, selected the SAP SuccessFactors and SAP Fieldglass® solutions and SAP Cloud Platform to help consolidate disparate HR systems, create a global shared service center and better manage its total workforce. By partnering with SAP, the company expects to gain full visibility of its total workforce to help optimize costs and break down silos while modernizing the employee experience and improving engagement.
Coles Group, a leading Australian retailer with over 2,500 retail outlets nationally serving 21 million customers every week, selected SAP S/4HANA®, SAP Ariba® and SAP SuccessFactors solutions to help gain new insights, streamline and automate its procurement and HR processes, and make life increasingly easy for its customers and team members. With Coles' more than 115,000 team members across 

Australia

, the simplification of HR processes and real-time insights from the SAP SuccessFactors solutions will help the company keep track of all key HR information for its employees and enable better decisions across the whole range of HR functions. The solutions also will enable Coles to easily manage benefits and payroll, improve employee self-service and help ensure compliance.
Shanying International, a leading paper packaging provider in 

China

, chose SAP SuccessFactors solutions to help establish a cloud-based HR platform for better people planning and talent management. The company also chose SAP S/4HANA, SAP Analytics Cloud and SAP Ariba solutions — all as part of the intelligent suite to help set up an end-to-end information platform, build a digital supply chain, center production management on intelligent manufacturing and ultimately build a complete ecological paper industry chain.
SAP SuccessFactors solutions help bring organizations' purpose to life and put more meaning into people's work, creating engaged workforces that improve both performance and profit. The HCM solutions help customers use intelligence to strengthen engagement across the entire workforce, deliver new, meaningful workplace experiences and join a community defining the future of work. The industry-leading SAP SuccessFactors solutions help more than 6,700 customers around the world turn purpose into performance.
For more information, visit the SAP SuccessFactors solutions website or the SAP News Center. Follow SAP SuccessFactors solutions on Twitter at @SuccessFactors and SAP at @sapnews.
About SAP
As the cloud company powered by SAP HANA®, SAP is the market leader in enterprise application software, helping companies of all sizes and in all industries run at their best: 77% of the world's transaction revenue touches an SAP system. Our machine learning, Internet of Things (IoT), and advanced analytics technologies help turn customers' businesses into intelligent enterprises. SAP helps give people and organizations deep business insight and fosters collaboration that helps them stay ahead of their competition. We simplify technology for companies so they can consume our software the way they want – without disruption. Our end-to-end suite of applications and services enables more than 425,000 business and public customers to operate profitably, adapt continuously, and make a difference. With a global network of customers, partners, employees, and thought leaders, SAP helps the world run better and improve people's lives. For more information, visit www.sap.com.
Any statements contained in this document that are not historical facts are forward-looking statements as defined in the U.S. Private Securities Litigation Reform Act of 1995. Words such as "anticipate," "believe," "estimate," "expect," "forecast," "intend," "may," "plan," "project," "predict," "should" and "will" and similar expressions as they relate to SAP are intended to identify such forward-looking statements. SAP undertakes no obligation to publicly update or revise any forward-looking statements. All forward-looking statements are subject to various risks and uncertainties that could cause actual results to differ materially from expectations. The factors that could affect SAP's future financial results are discussed more fully in SAP's filings with the U.S. Securities and Exchange Commission ("SEC"), including SAP's most recent Annual Report on Form 20-F filed with the SEC. Readers are cautioned not to place undue reliance on these forward-looking statements, which speak only as of their dates.
© 2019 SAP SE. All rights reserved. 
SAP and other SAP products and services mentioned herein as well as their respective logos are trademarks or registered trademarks of SAP SE in Germany and other countries. Please see https://www.sap.com/copyright for additional trademark information and notices.