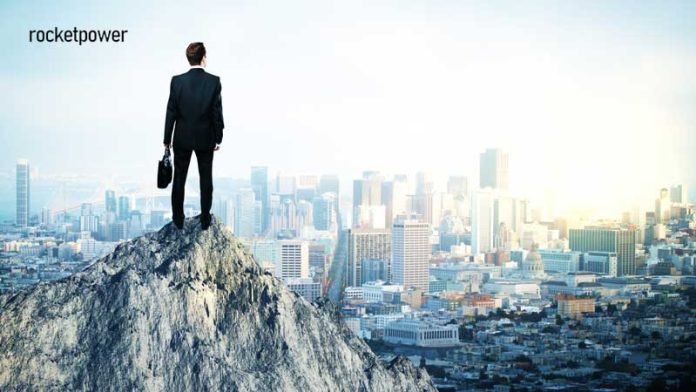 RocketPower, a leading provider of outsourced talent solutions to rapidly scaling technology companies, announced today it has expanded its executive team with two key leadership hires. Jeff Baumgarten has joined the company as Chief Operating Officer and Partner; Chris Graham has joined as Partner, Executive Search.
"RocketPower was founded two years ago to provide the outsourced talent services that rapidly growing technology businesses need to fuel their growth," said Mathew Caldwell, Founder and CEO of RocketPower. "People Power Business is the belief system on which we built RocketPower, and as we continue on our mission, we need to add talented leadership to help manage rapid growth. Jeff and Chris represent our belief that People Power Business, and their combined expertise is exactly what we need to serve our clients even more fully."
Jeff Baumgarten brings over 20 years of experience in working with technology businesses, with a diverse array of growth and operational expertise in outsourcing and client services. As Chief Operating Officer, Jeff will be responsible for Client Delivery, Strategy, and Growth, while overseeing the Recruiting Process Outsourcing, Recruiting For Recruiters, and HR Process Outsourcing lines of business. Previously, Jeff served as Head of Growth after leading Go-To-Market Operations at CloudPassage, a pioneer in SaaS Cloud Security. He also has served in multiple key executive roles including founding sales enablement and executive search firm Tricendent. As Vice President of Global Marketing at Digital Realty, he led the brand integration of the company's largest acquisition to date. As Executive Vice President of Corporate Development and Marketing at MarketStar, he grew MarketStar's largest outsourcing contract by 5x worldwide in two years while overseeing training and culture development for thousands of MarketStar employees around the world. As a lead executive at Accenture, his team built an entirely new practice serving technology companies around the globe.
For nearly a decade Chris Graham has built an impressive track record in executive search and recruitment oversight. As Partner, Chris will oversee the Executive Search line of business and apply his track record of executing hard to fill roles across RocketPower. Previously, Chris was at Arete Partners, a boutique search firm focused on mission-critical leadership roles. At Arete, Chris made strengthened the firms Go To Market practice within SaaS and enterprise ecosystems. As Head of Recruiting for mobile commerce company Shopkick Chris was tasked with rebuilding the executive team and other critical roles post M&A activity. Chris began his recruiting career as at Daversa Partners where he was responsible for executive search work for leading venture-backed technology companies in the consumer internet, digital media, and AdTech domains.
The new executive additions come as RocketPower closes out a year of hypergrowth for the company in 2018. "As clients take advantage of services that deliver on our mission of People Power Business, we look forward to supporting their missions to disrupt their industries and fundamentally change the world for the better," said CEO Caldwell.
About RocketPower:
RocketPower provides talent solutions to rapidly scaling technology companies that are disrupting industries and literally changing the world. Our four practices (Recruiting Process Outsourcing, Recruiting for Recruiters, Executive Search, and HR Process Outsourcing) meet the most pressing needs of our clients across mission-critical engineering, product, operations, and go-to-market roles. We're awed by the disruptions our clients are causing in their industries, and we're humbled to play a key role in finding their people because: People Power Business. RocketPower is based in San Francisco, with offices in New York City and Austin. For more information, please visit www.rocketpower.io
Media contact:
Mathew Caldwell
Founder/CEO
(925) 785-0368
SOURCE RocketPower
Related Links
http://www.rocketpower.io
SOURCE URL: https://www.prnewswire.com/news-releases/rocketpower-announces-expansion-of-executive-team-as-firm-continues-rapid-growth-300752983.html