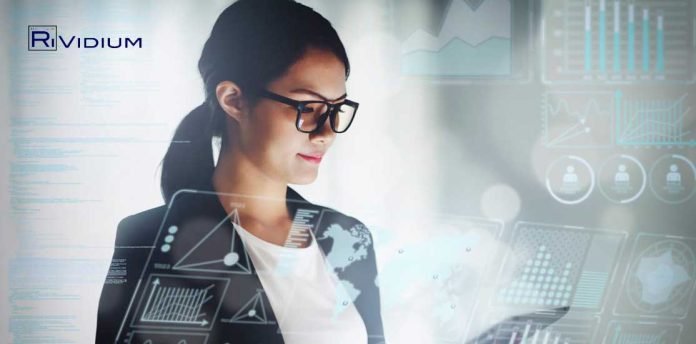 RiVidium, Inc. (dba TripleCyber), today announced the appointment of Richard Trimber as RiVidium's Chief Delivery Officer (CDO), effective December 16, 2019. In this role, Richard will oversee the implementation and business performance of all Federal and Civilian contracts across RiVidium's four Divisions: Logistics and Financial Services, Human Capital Management and Training Services, Information Technology and Engineering Services, and Cyber and Intelligence Services Hrtech. Richard will report to Manny Rivera, President/ CEO.
Richard is a growth-minded executive who brings more than 20 years of experience helping businesses set and exceed strategic goals. His effective process development skills and experience will ensure RiVidium's successful delivery to existing and prospective clients. Richard has broad and comprehensive knowledge of business operations that will facilitate RiVidium's growth by maintaining high-satisfaction with clients and business partners. He creates value for our stakeholders by guaranteeing our operational success.
"Richard has a successful history of driving business objectives for companies as innovative as RiVidium, and we are excited for the future of the organization," said Manny Rivera, RiVidium's President/ CEO. "Richard brings a wealth of experience and expertise that will increase our sustainability, profitability, and customer satisfaction."
"I am excited to have joined RiVidium's team and look forward to contributing to RiVidium's successful growth and delivery of a fantastic client experience," said Richard. "RiVidium is a company that is always looking to the future, and I am excited to be a member of the team."
About RiVidium. RiVidium, the leader in Logistics and Financial Services, Human Capital and Training Services, Information Technology and Engineering Services, and Cyber Intelligence, offers a robust portfolio of capabilities, featuring patented cyber and security platforms as well as libraries for HCM employee decision support tools for new hires. RiVidium's technologies are accessible from any device through its cloud support infrastructure. These technologies provide security, an interactive user experience, and deep analytics on user engagement. By transforming traditional methods used to communicate on the Internet, RiVidium significantly increases customer and individual security while decreasing the personal exposure footprint on the Internet. For more information please visit http://www.rividium.com.