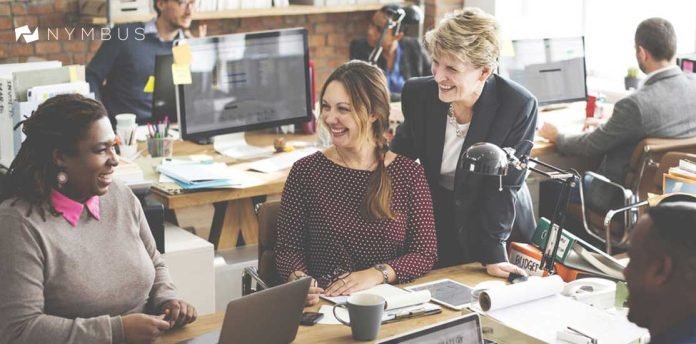 NYMBUS®, a provider of the world's most advanced financial services platform, today announced PeoplesBank has selected NYMBUS SmartMarketing and SmartOnboarding to unify key aspects of their marketing, onboarding and CRM. The integrated business strategy will create dynamic connections for attracting new consumers while maximizing the experience and value of the institution's existing banking customers hrtech news.
A competitive force in Massachusetts' banking landscape with assets exceeding $2.9 billion, PeoplesBank chose NYMBUS to revolutionize its marketing and onboarding efforts with a first holistic view and understanding of the entire customer journey hrtech. From lead generation and powering personalized mobile and digital campaigns, to onboarding and managing data-driven, profitable consumer relationships, NYMBUS will provide PeoplesBank with the platform to optimize their marketing investments and customer relationships.
"As our business continues to succeed and marketing requirements increase, true insight into budget effectiveness has become more challenging for our leadership team to understand," said Tom Senecal, President and CEO of PeoplesBank. "NYMBUS will integrate key aspects of our marketing, onboarding and CRM ecosystems. Together with instant end-to-end reporting that crosses business lines, we will ultimately be setup to strategically course correct future spending for even greater outcomes."
Built on the world-class NYMBUS SmartPlatform™ for enterprise fintech development, SmartOnboarding automates the banking customer journey that begins with a new customer and account opening process completed near instantly. SmartMarketing provides a full-service digital marketing agency that focuses exclusively on financial institutions to create their brands and manage, analyze and optimize campaign tactics. Its superior and fully-integrated CRM solution leverages insight about the consumer to include onboarding, referral marketing, multi-channel messaging, multi-tier rewards, upselling and cross selling, all by leveraging data from the institution's core.
"NYMBUS understands that growing your financial institution and providing a superior digital banking experience are top priorities. However, you are unlikely to hit these objectives without an exceptional platform in place," said David Mitchell, President of NYMBUS. "This is where our team is hyper-focused, offering a uniquely integrated experience across the entire customer journey and available at a budget virtually every financial institution can afford."