A market leader in providing global payroll solutions to MNCs, iiPay released details of the new office opening earlier this year in Singapore.  Singapore acts as the centre for the Asia Pacific operations and represents an exciting juncture of constant growth and investment in supporting worldwide customers via service excellence and market-leading technical innovation. iiPay continues to grow and partner with its existing customers while adding new clients at a rapid pace.  This attention on client service excellence and innovation has resulted in an average revenue growth rate surpassing 50% for the last three years. The Singapore office launch follows the previously announced launch of its Budapest Hungary hub earlier in 2020.
As per a research report company, Absolute Reports, the global Payroll and HR Software market is expected to rise at a considerable rate, during the forecast period, between 2020 and 2026. In 2020, the market was growing at a consistent rate and with the rising adoption of strategies by key players, the market is expected to rise more than the projected horizon. Customers in the fast-growing Asia Pacific region require increased payroll visibility and global reporting combined with compliance and accurate payroll delivery.
Chief Operating Officer of iiPay Curtis Holmes, said that "iiPay's investment in the Asia Pacific region represents a commitment to serve customers in an exciting growth market with tremendous opportunities to decrease complexities, ensure compliance, and provide a standardized approach to global payroll. Our customers expect operational excellence in their local language, currencies, and time zone while respecting cultural norms.  We expect to be our customers trusted payroll partner around the world as they expand their business."
For more HRTech news, Log on to www.hrtechcube.com
---
ABOUT THE AUTHOR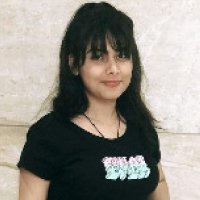 Tanvi Tirthani
Content Contributor, Martech Cube
Tanvi Tirthani is a content writer and strategist with a special foray into technology. She has been a keen researcher in the tech domain and is responsible for strategizing the social media scripts to optimise the collateral creation process.