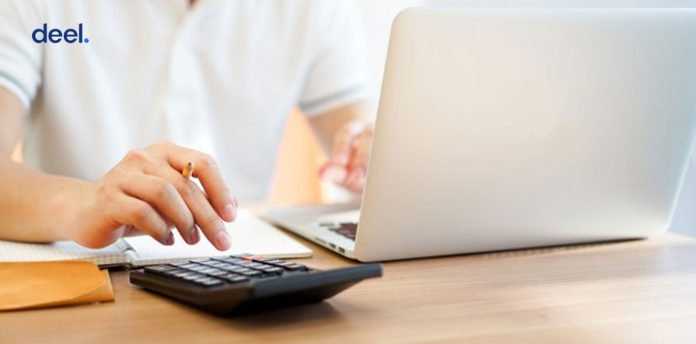 Deel has shared they've recently hired Olivier Elbaz as the Head of International Expansion, adding a pivotal role to their rapidly growing (remote) team. Elbaz, who comes off a 10-year stint at Salesforce, building high-performing teams and thriving enterprises from the ground up, will help the global payroll company better navigate expansion, tackle new markets, and accelerate growth across LATAM, EMEA, and Asia-Pacific regions.
Hailing from the early tech days of sales, Elbaz brings experience and perspective from each of his ventures. Given the past year and how the work world has changed, Elbaz looks forward to continuously retooling how businesses think, hire, and pay their teams worldwide.
With all that has happened in the last year, Deel remains at the forefront of an exciting moment. One that is here to stay. International hiring that was once hard is now easier. Making payments to teammates across borders is now simplified. Businesses that didn't have global opportunities for expansion now do. Elbaz cannot wait to help share these possibilities with companies no matter their location.
Elbaz's career spans more than 20 years, working at leading tech companies like IBM, SAP, and most recently, Salesforce. During the past five years, Elbaz served as the Area Vice President & Israel Country Sales Leader for Salesforce. Under his leadership, he helped hundreds of Israeli businesses of every size and industry digitally transform, scale, and connect to their customers in a whole new way.
Deel CEO, Alex Bouaziz said, "Elbaz is a big Deel (pun always intended). But really, he's an all-star in Israel. The processes and teams he has been able to build from scratch throughout his career are truly mind-boggling. We're so happy to have him on board to help us make an even bigger global footprint."
Deel has already helped thousands of businesses of all sizes and all industries hire and pay teams worldwide, but it seems it's only the tip of the iceberg for the company's growth potential. With Elbaz at the helm of expansion, the team looks forward to tapping into his experience to understand new markets better, nurture existing ones, and find success in unexpected places to grow and scale Deel's business in every region. Especially those outside just the U.S. and Europe.
Elbaz said, "I'm most excited to break into what I like to call 'hyper-growth markets.' These atypical locations where VC money is getting allocated makes for an appealing growth opportunity. And Deel's ability to quickly help companies hire new talent anywhere is astounding. Any business can get set up to hire, build, and pay their team in a new country in a matter of minutes. That's impressive."
For more such Updates Log on to www.hrtechcube.com