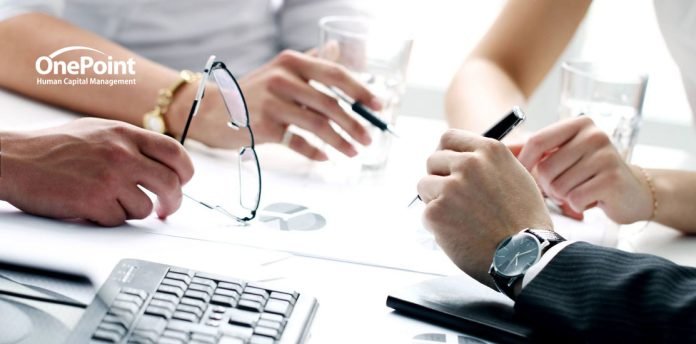 Learning management is a critical part of workforce development and compliance in the healthcare industry. Which is why more than10,000 healthcare organizations and 4.5 million caregivers trust the Relias LMS platform to deliver world class training to address gaps in clinical knowledge, meet compliance requirements and improve patient experience. OnePoint's game-changing integration automates the way HR and training departments to identify training needs, assign training to staff and track training for performance and compliance purposes Hrtech.
The Relias Academy library offers personalized, accredited continuing education courses for healthcare professionals including nursing, physical and occupational therapists, behavioral health, and social work professionals. The online CE program provider helps HR to recognize and potential issues and assign appropriate training, producing better outcomes for all.
The integration between OnePoint and Relias underscores the efficiency and savings potential for organizations to utilize data feeds and API to connect their business platforms.
"Our decision to integrate with Relias was a no-brainer," says David Miller, President of OnePoint. "While our HCM solution does offer LMS capabilities, we recognize that in healthcare, Relias is the leader in content and delivery for accredited CE credits. OnePoint can configure an automated feed for clients using Relias, based on roles and job requirements that live in the HRIS. HR and training departments are able to quickly and efficiently get new employees and temps trained and on the job with real-time reporting for compliance."
OnePoint clients using the integration have realized substantial administrative savings and efficiencies that have a real cost benefit to their organizations.
Streamline Processes, Stay Compliant, and Save Money
A large healthcare client using the Relias integration noted the significant benefits from linking the two systems. Their HR and training departments are separate so to keep up with new hires and temporary staff training they required a full time resource just to keep the HRIS and LMS in synch.
With more than 100 entry level positions, Children's Home Stockton has a lot of employees coming and going and transferring between departments. Without the feed, they would have two different departments making two sets of changes, creating an administrative burden, inefficiencies and increased risk for mistakes. They estimate the connection has saved them a part-time staff position. It also gives them the ability to get new employees trained and working faster which affects productivity and our bottom line.
Learn more about the Relias integration with OnePoint HCM here: https://onehcm.com/product_updates/onepoint-relias-lms-integration-expands-training-options/.
About OnePoint HCM and OnePoint Connect:
OnePoint HCM combines a powerful, enterprise-class HR technology with dedicated support services to help companies strengthen and streamline their workforce HCM. The OnePoint HCM platform is a single-database system that unifies employee data, increases productivity, boosts engagement, and simplifies compliance across the entire organization. OnePoint HCM was recently named to HR Tech Outlook's 2018 Top 10 Workforce Management Solutions.
OnePoint Connect is the API manager from OnePoint HCM that leverages the single employee record to connect to third party products including Microsoft Office 365, Google G Suite, Box.com, Salesforce, Dropbox, and Indeed with more integrations in development.
To learn more about OnePoint HCM, visit https://onehcm.com.