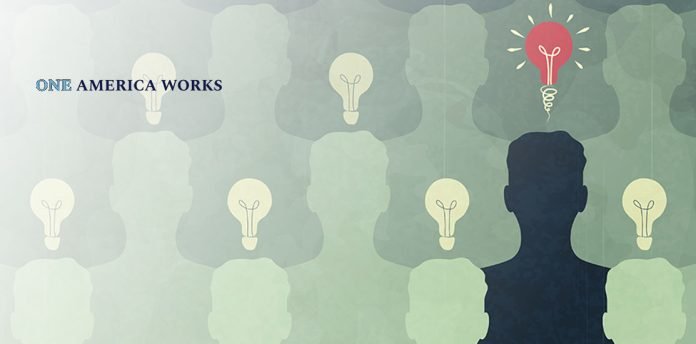 While thousands of skilled and experienced technology workers are being laid off across Silicon Valley, there is a bright spot amid the global pandemic and massive economic recession with technology job hiring taking place in Pittsburgh, a city well known for its innovation in artificial intelligence and robotics. One America Works, an organization that bridges the divide between high-growth Silicon Valley companies and emerging tech hubs across the U.S., is holding its first in a series of virtual job fairs on May 21st, with a virtual event convening 15 of the top technology employers in Pittsburgh to help fill more than 60 available jobs. With positions available across programming, product, sales and many other disciplines, this job fair is a perfect opportunity for tech talent based in high cost cities like San Francisco, Seattle, Silicon Valley, Boston and New York City to make a move.
What: Virtual Job Fair for Pittsburgh-Based Tech Positions
When: May 21st from 11am-4pm PST/2pm-7pm EST
Participants will be assigned a specific time slot to meet companies one-on-one.
Where: oneamericaworks.org/people/job-fair-tech/
"With tens of thousands of tech workers displaced due to the global pandemic and the embrace of a new work-from-anywhere culture, tech companies and tech workers are looking for new ways to operate and innovate. Recent trends of technology workers and employers moving away from costly, congested cities in favor of cities with emerging tech scenes – like Pittsburgh, Columbus, Nashville and Indianapolis – are accelerating," said Patrick McKenna, founder of One America Works. "We are seeing an opportunity for regional technology companies located across the Heartland to attract highly skilled technology talent to cities like Pittsburgh."
Founded by Patrick McKenna – an entrepreneur and investor with experience co-founding, operating and investing in several highly successful technology companies – One America Works is bridging the divide in America by spearheading connections between high-growth companies looking to expand and emerging regions across the U.S. that provide high-quality talent and investment opportunities. And this concept is gaining momentum as it creates hundreds of jobs in emerging hubs around the country. Through a successful 2019 pilot program in Pittsburgh, One America Works is responsible for creating over 250 jobs and filling nearly 80 positions over the course of six months. The 501c3 non-profit is leveraging a grant from RK Mellon Foundation to expand into new emerging tech cities this year. As such, this is the first in a series of job fairs One America Works is coordinating to showcase well-paying innovation jobs across the Heartland.
"Astrobotic is headquartered in Pittsburgh for its exceptional homegrown talent, vibrant culture and affordable areas to live and work," said John Thornton, Astrobotic CEO. "It's more critical than ever that we hire great talent to support our growth and our upcoming missions. We look forward to meeting high quality talent – whether from Pittsburgh or other cities."
Employers attending the fair to hire for Pittsburgh-based talent include Niche, Roadrunner, Gridwise, Fifth Season, Abridge AI, Maven Machines, BlueSpace, Locomation, Blastpoint and many other technology companies. Attendees can connect with hiring managers at these companies between 11am-4pm PDT/2pm-7pm EDT on May 21st through the following link: https://oneamericaworks.org/people/job-fair-tech/