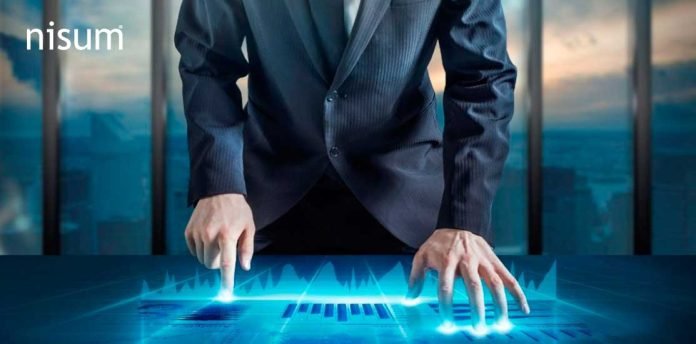 Tech in Motion announced Nisum, a global digital commerce firm, as the Best Tech Workplace for Diversity winner at the 2019 annual Timmy Awards ceremony in front of hundreds of local tech executives, entrepreneurs, and enthusiasts. Taking home the trophy as "Judge's Choice," Nisum was hand-selected by an expert panel of judges to come out on top for its region in the Timmy Awards, which recognizes the top places for tech professionals to work in ten cities across North America.
"We're grateful to be able to acknowledge the companies striving for inclusive environments and diverse thinking through the Timmy Awards," states Mandy Walker, Director of Marketing at Motion Recruitment, creator of Tech in Motion. "Diversity is more than just a trending topic, it's a necessity for innovation in all industries, not only in tech, and the companies awarded a Timmy exemplify that."
The selection criteria for the Best Tech Workplace for Diversity is based on the following:
Implementation of diverse hiring and employment practices
Collaboration and inclusive thinking to produce an innovative product
Provision of tools and resources to explore and celebrate differences
Nisum is a global digital commerce firm and a preferred advisor to leading Fortune 500 brands with a presence in the U.S., Chile, India, and Pakistan. The company is proud to be a certified Minority Business Enterprise (MBE) in the Southern California Minority Supplier Development Council (SCMSDC) network as well as a member of the National Minority Supplier Development Council (NMSDC). Internally and externally, Nisum has committed to several initiatives on both an organization-wide and individual level to promote entrepreneurism, innovation, and STEM education to underserved and minority populations around the world.
"Nisum is invested in creating more diverse workplaces, starting within our own organization and spreading across the global technology sector," said Imtiaz Mohammady, CEO, Nisum. "We believe that diversity is key to innovation, and as such, have undertaken many initiatives to foster diversity within our organization to create a breeding ground for new ideas, born of the synergy that results from combining the different backgrounds, cultures, and perspectives of our employees around the globe."
Throughout October, Tech in Motion is hosting Timmy Award ceremonies across 10 tech hubs in North America this month to celebrate the best tech workplaces. A list of local 2019 winners and finalists is available here. Previous winners include Audible, Jet.com, Venmo, TripAdvisor, SAP, Salesforce, Casper and Asana. Visit timmyawards.techinmotionevents.com for more information on the Timmys.