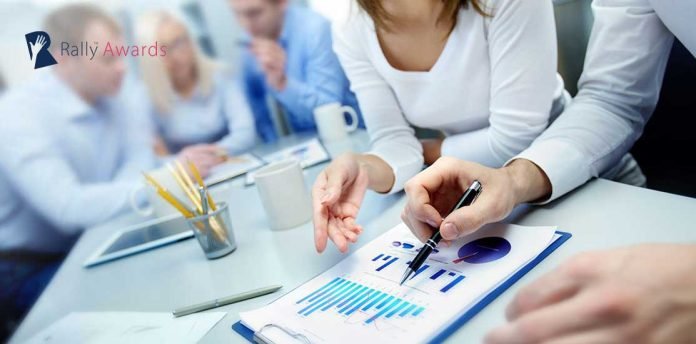 Rally™ Recruitment Marketing, the largest community of professionals bringing recruiting and marketing together to lead the future of talent acquisition, today announced the call for entries in the 2020 Rally™ Awards hrtech news.
The Rally Awards is a new global competition recognizing and celebrating excellence in recruitment marketing and employer branding practices by individuals, teams and employers. The early bird entry deadline is January 31, 2020, and the final entry deadline is February 28, 2020. Winners will be announced on April 23, 2020, in a free, live webinar. Winning work will be featured on RallyRecruitmentMarketing.com as a new standard of excellence for Rally's growing community of 20,000 professionals worldwide. Each winner will also receive an award trophy recognizing their outstanding accomplishment hrtech.
The Rally Awards showcase the use of digital marketing and social media strategies which have become essential to attract, engage and recruit today's talent. An independent panel of expert judges will recognize innovative work completed in 2019 that has achieved breakthrough results as well as honor leading practitioners who move this emerging field forward and rising stars who represent the future.
"By introducing the Rally Awards, we are showing employers what really works in recruitment marketing and employer branding, with inspiring examples and measurable results that will create true best practices in our industry," explained Lori Sylvia, Founder & CEO of Rally. "Together, we can demonstrate the value of recruitment marketing as a strategic practice and raise the visibility of pioneering professionals who are paving the way forward in modernizing talent acquisition."
Rally Awards Categories:
Best Social Careers Channels
Best Employer Brand Launch
Best Use of Organic or Paid LinkedIn, Facebook, Twitter or Instagram
Best Enhanced Job Description
Best Use of Employee Generated Content
Best Use of Video in Recruitment Marketing
Best Employer Brand Video
Best Hiring Manager Video
Best Content Marketing Program for Recruiting
Best Careers Blog
Best Talent E-Newsletter
Best Recruitment Marketing Campaign
Best Use of Recruitment Marketing Technology
Recruitment Marketing Rising Star
Recruitment Marketer of the Year
Submission Guidelines:
Unlike other industry awards that are given to agencies and vendors, the Rally Awards recognize the work of professionals who practice recruitment marketing or employer branding, whether full-time or part-time, and who work in-house at an employer, regardless of the company's size, industry or location. Practitioners may enter the competition by nominating themselves, their team or an industry peer working for a different employer. Consultants, staffing firms, agencies and technology providers may also nominate the outstanding work of their customers. The early bird entry fee is $395 and the final entry fee is $495 per submission.
For more information about the Rally Awards and to sign up to hear the winners on April 23, 2020, visit https://rallyawards.com.