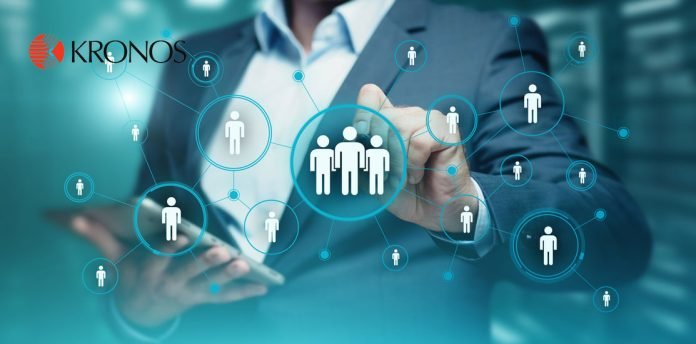 With surging demand for both Kronos Workforce Ready and Workforce Dimensions HCM driven by an exceptional user experience, industry-specific workforce management expertise, and a commitment to customer success, Kronos Incorporated today announced it was named a "Leader" and "Innovator" in the NelsonHall Next Generation Human Capital Management (HCM) Technology NEAT vendor evaluation hrtech news.
News Facts
NelsonHall's Next Generation HCM Technology NEAT evaluation assesses the capabilities of software providers to identify the best-performing vendors across all market sizes hrtech.
Kronos is a Leader in the Small Market Focus segment serving organizations up to 500 employees, exhibiting both a high ability to deliver immediate benefits to organizations and a high capability to meet future organizational requirements. Kronos is an Innovator in the Mid/Large Market Focus market segment, scaling to serve organizations with more than 15,000+ employees.
In the report, NelsonHall predicts ongoing rapid growth of Kronos HCM solutions among organizations with up to 500 employees and continued scalability to meet the needs of Mid/Large Market organizations through investments in core functionality, a fully responsive user experience, and advanced automation with a focus on artificial intelligence and machine learning.
Supporting Quotes
Pete Tiliakos, principal analyst, HR technology and services, NelsonHall Group
"Kronos has a relentless focus on continual innovation to drive customer success. This includes its HCM solutions but also extends across the entire customer experience with innovations such as live chat support. By connecting workforce management excellence with HR and business success, Kronos is positioned to help customers attract, retain, and engage talent."
Jayson Saba, senior director, product marketing and industry relations, Kronos
"Kronos is the only solution provider that offers a unified HCM platform, a fully responsive user experience, deep industry-specific expertise, and an award-winning customer experience. Customers of all sizes trust Kronos because we're best positioned to deliver HCM solutions that meet the needs of the modern workforce today and tomorrow."
Supporting Resources
Read the report: "NelsonHall NEAT Evaluation for Kronos: Next Generation HCM Technology."
Learn more about Kronos HCM, including Workforce Ready and Workforce Dimensions HCM.
Kronos CEO Aron Ain shares how to transform employee engagement into a growth strategy in his book, "WorkInspired: How to Build an Organization Where Everyone Loves to Work."
Connect with Kronos via Facebook, Instagram, LinkedIn, Twitter, and YouTube.
About Kronos Incorporated
Kronos is a leading provider of workforce management and human capital management cloud solutions. Kronos industry-centric workforce applications are purpose-built for businesses, healthcare providers, educational institutions, and government agencies of all sizes. Tens of thousands of organizations — including half of the Fortune 1000® — and more than 40 million people in over 100 countries use Kronos every day. Visit www.kronos.com. Kronos: Workforce Innovation That Works.
About NelsonHall
NelsonHall is the leading global analyst firm dedicated to helping organizations understand the 'art of the possible' in IT and business services. With analysts in the U.S., U.K., and Continental Europe, NelsonHall provides buy-side organizations with detailed, critical information on markets and vendors (including NEAT assessments) that helps them make fast and highly informed sourcing decisions. And for vendors, NelsonHall provides deep knowledge of market dynamics and user requirements to help them hone their go-to-market strategies. NelsonHall's research is based on rigorous, all-original research, and is widely respected for the quality, depth, and insight of its analysis.