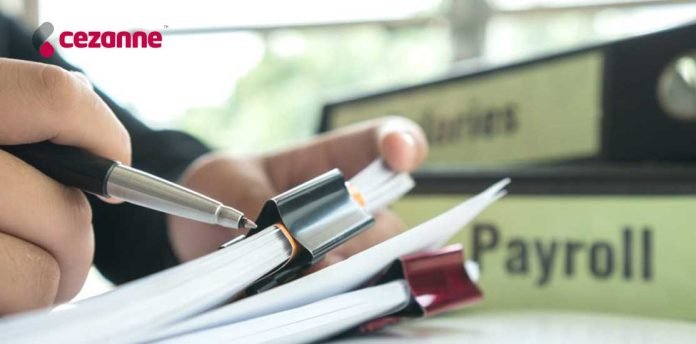 Cezanne HR, the central London headquartered modern HR software provider has launched its new cloud-based payroll platform generally.
This new solution can be seamlessly integrated with the Cezanne HR Solution. It makes use of an API to support integrating it with accounting and pension solutions. But it is still unclear whether any of the solutions have yet been integrated with the new payroll solution or not. It supports the CSV formatted files that can virtually work with any solution for accounting. The new module also meets the HRMC requirements, for example, supporting the RTI. It also provides assistance to meet specific requirements for certain regions like England, Wales, and Scotland.
The solution has built-in several features to automate the practices of payroll. Suppose the HMRC issues notice to vary tax codes like PGL1 and PGL2, P6 or P9, and SL1 and SL2. This new module can automatically make these changes by just picking these up. The creators have made this feature opt-in to allow administrators to cross-check the changes if they want to, till the time the trust factor comes into the picture.
The solution can also be accessed through the Cezanne HR self-service login, to enable employees to view and fetch the payslips and P60s if and when required. It also allows employees like leavers who cannot or are unwilling to access the portal to receive these through emails. The system supports pensions and auto-enrolment. Multiple pension schemes can be managed through this portal, including the schemes of Relief At Source, Net Pay arrangements, and Salary Sacrifice and lessens the burden on the payroll administrators by making the processes easier for them.
This cloud payroll solution is fully-fledged and includes all the functionality that a payroll solution is expected to have like – Pay calculations including all kinds of leaves, Different pay requirements support, Sending summary files to several parties including HMRC and pension providers, submit pension contribution to providers or use PAPDIS standard for downloading contribution data, processing benefits, and claims for expenses and dashboards and comprehensive reporting.
The system is up to date and impacting the day to day lives of its customers. To know more about such innovative solutions and platforms from the hrtech industry, follow the hrtech cube. Hrtech cube delivers news, articles, information, etc. to its users from the hrtech world, regularly.