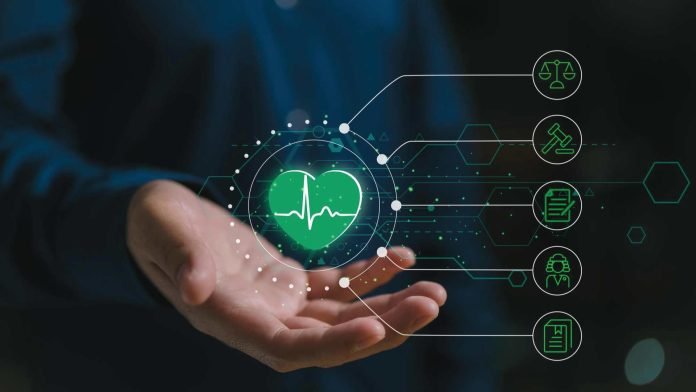 Navigate Wellbeing Solutions, a well-tech company that has transformed how organizations improve their employees' wellbeing and engagement, announced that Navigate has partnered with McCarthy Capital to accelerate its growth.
For over a decade, Navigate has been assisting organizations to improve the health and happiness of their employees, clients, and communities they serve. The personalized approach and data-focused platform creates an all-in-one solution that meets everyone where they are on their personal health journey.
"We embarked on a meticulous search to identify the ideal investment partner that aligned with our purpose-driven approach. We were drawn to McCarthy Capital based on their values, profound comprehension of our industry, alignment with our vision, and their remarkable track record of fostering the growth and success of high-potential companies," stated Troy W. Vincent, CEO and Founder of Navigate.
Navigate's collaboration with McCarthy Capital represents a significant step forward in the company's growth trajectory. With nearly two million subscribed users, this strategic partnership will equip Navigate with the necessary resources and expertise to expand its reach, introduce new innovative technology products, and strategically execute accretive acquisitions.
"We have ambitious growth goals to do more good in the wellbeing industry and McCarthy Capital will play a pivotal role in propelling our company to even greater heights," expressed Vincent.
"We've seen tremendous potential in Navigate Wellbeing Solutions for several years now. We firmly believe that their customer and purpose-driven approach is the cornerstone of enduring value creation – both for Navigate and the customers they serve. We are thrilled to embark on this journey alongside Navigate as they continue to invest in their talented team and innovative solutions," conveyed Brian Zaversnik, Managing Director at McCarthy Capital.
The secured funds are earmarked for innovative product and technology development, expanding the current team, and increasing capacity to positively impact a larger number of people.
Explore HRtech News for the latest Tech Trends in Human Resources Technology.