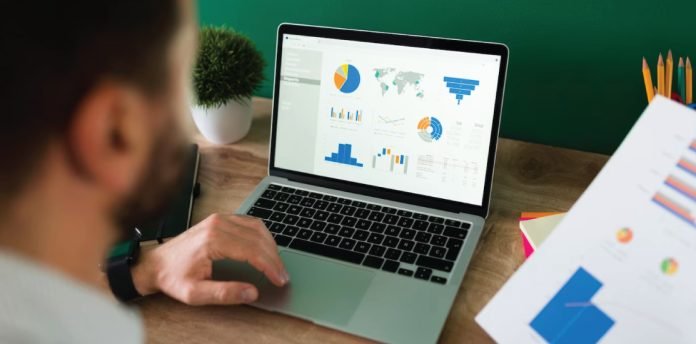 Having a skilled workforce is crucial for your organization to achieve maximum productivity. However, hiring time, burnout and retention are all challenges for your bottom line. Your Learning Management System (LMS) is a necessary tool for combating these challenges.
Organization leaders know the relationship between their business and new hires starts long before their first day on the job. Their candidate experience and onboarding play a role in their productivity as an employee, ultimately affecting the business outcomes.
Hiring time challenges
Even with recent mass layoffs and a saturated talent pool, the hiring process is still slow across all industries. The average hiring process in the U.S. is between 1-2 months (SHRM, 2022). However, this can vary based on industry or even role within the organization. For highly specialized roles the hiring process can go much longer.
Slow hiring times are detrimental to the productivity of the organization and have a heavy influence on employee burnout and ultimately turnover. Even extremely efficient hiring processes can take longer than wanted based on factors out of your control; scheduling, availability, or quality of applicants.
Additionally, the demand for healthcare workers is not keeping up with the supply. The AAMC predicts that by 2033 the United States could see a shortage of up to 139,000 primary and specialty care physicians. From my experience in healthcare, I've seen the need for hiring specialized healthcare workers long before the pandemic; operating room nurses, prenatal care, acute care, etc. Almost every specialty has a shortage creating significant gaps in patient care. Based on the specialization and required credentials, these vital roles can be open for well over the 2-month average. In some cases, they'll be open for the better half of a year. That's a long time to be without help on the hospital floor – or worse, that's how long your current hospital staff has been overworked in an effort to keep up with demand.
Mix this extended timeline with unorganized and extraneous onboarding, then tack on a list of required training and mandatory in-person orientation on fixed dates. No wonder it takes so long to get individuals started in their new roles. But there are ways for your organization to gain control of how long it takes to get new talent on the floor. One of the biggest opportunities is streamlining your onboarding process to increase new hire productivity.
It's important that once your candidates accept their offers, they can onboard quickly and start working. Each organization handles onboarding in its own unique way, but some processes are not automated, scalable, or easily transferrable. An effective LMS assists in the onboarding process by giving new hires access to your policies and mandatory training.
Your LMS drives new hire productivity
Your LMS has become a place for new hires to access important information about your organization, its culture, and procedures. This not only helps new employees get up to speed quickly, but it also ensures that they receive consistent and standardized training. But for your LMS to be a key contributor for streamlined onboarding, it must be a SaaS-based technology that's able to integrate with different HR systems and technologies.
Limitless integration capabilities
Integrations are how you connect all your learning and talent management tools in one place and easily share data between the different programs. An LMS that plugs into all your standing technologies will save your organization time and money when it comes to onboarding. Endless integration capabilities connect all your relevant systems through one login platform and provide new hires with everything from job-specific training, payroll and benefits information, compliance and regulatory guides, etc. all through one platform. Integration doesn't just make it easy for your new hires to onboard, it also makes it easy for your HR teams and managers to stay organized.
Tracking new hire progress
Using an LMS for onboarding allows HR teams to track the progress of new hires, ensuring that they are completing the necessary training and tasks in a timely manner. An onboarding checklist that updates in real-time makes communicating employee completion status easy and automated. This helps managers identify any areas where a new employee may be struggling and provide additional support or resources as needed.
For large organizations that onboard many workers at a time, staying organized and knowing everyone's status is crucial. Instead of having 50-100 new hires, both W-2 and 1099 in some cases, flooding your HR team's inbox with paperwork, everything is easily managed in the LMS platform. What would've taken days of back and forth to track and manually upload from inboxes to your HRIS system can now be done in real-time all at once. Saving time in onboarding helps get your new hires on the floor and contributes to your overall productivity.
Reducing hire-to-floor time
Now remember – if these positions you're hiring for have been open for months, your team is most likely getting restless. Your staff may begin exploring other employment opportunities, ultimately affecting your retention rates and forcing you to hire more talent to fill their positions. (You want to avoid this cycle.) Especially because new hires are eager to get to work, your organization's out-of-date procedures should not stand in the way of your productivity.
You can help everyone by making all required training and onboarding procedures accessible from your SaaS-based LMS. Give new hires the freedom to prepare themselves for work as soon as they want. An LMS that hosts training content and HR systems in an easily navigable way makes for a smooth transition process and a positive new hire experience.
Increasing employee retention
Additionally, there's a positive correlation between the new hire experience and how long an employee stays with the organization. Gallup reports that companies with a formal onboarding program see as high as a 50% increase in new hire employee retention. However, the same report mentions that only 1 in 10 employees feel like their organization did a good job onboarding them.
The bottom line
Your LMS is a key player for maximizing employee productivity. Your employees are the most valuable piece of your organization and critical to the success of your business. By investing in their experience as learners and ensuring your HR tools are effectively onboarding and training, you will strengthen your workforce.
Discover the full potential of your 
Hrtech strategy with our comprehensive Hrtech News and Hrtech Interviews.
Want to Contribute? CLICK HERE To Submit Your Guest Post and Join Our Community of Writers!!!
ABOUT THE AUTHOR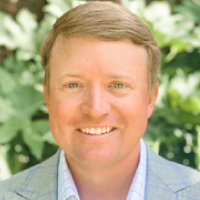 Robbie Abt

Chief Executive Officer of Learnsoft
Robbie Abt, Chief Executive Officer of  Learnsoft, is a seasoned healthcare technology executive whose focus has been early-stage companies and leading them through changes required to achieve breakthrough growth.