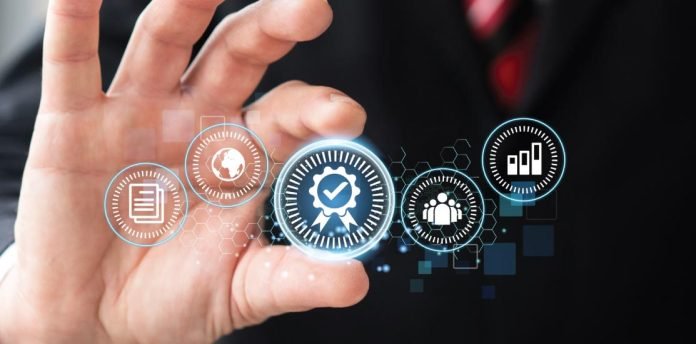 VelocityEHS®, the global leader in enterprise EHS & ESG software solutions, announces Matt Airhart, President, will succeed John Damgaard as CEO effective January 1, 2024.
A veteran with more than 23 years in the EHS software industry, Airhart has been with VelocityEHS in various leadership roles since co-founding one of the company's core acquisitions. "I look forward to expanding my role with this exceptional team," said Airhart. "VelocityEHS has a deep bench of dedicated professionals and committed customers. Together we are making workplaces safe, sustainable, and more resilient. I thank John for his leadership and guidance over the last three years, and I am honored to continue our shared vision for the evolution, growth, and success of VelocityEHS."
John Damgaard will remain with the company as Executive Chairman and serve as a resource to Airhart and the executive leadership team on strategic matters going forward. "We are a very different company than we were just three short years ago and much of that progress has been made possible by the exceptional leadership of our President, Matt Airhart," said Damgaard. "We could not have come so far so quickly, and we would not be so well positioned for the future without him. He is a consummate professional and a pleasure to work with. This transition has been long-planned and I am very pleased to see Matt step up to the challenge of leading the preeminent global EHS & ESG solution provider."
"John has created tremendous value for VelocityEHS employees, customers, and shareholders. He has guided this seamless succession plan, skillfully equipping Matt for success in the role of CEO. We thank John for his dedication to meeting his objectives and we look forward to welcoming both Matt and John in their new roles at VelocityEHS," said Aaron Dupuis, VelocityEHS Chairman and Managing Partner at CVC Capital.
Explore HRtech News for the latest Tech Trends in Human Resources Technology.