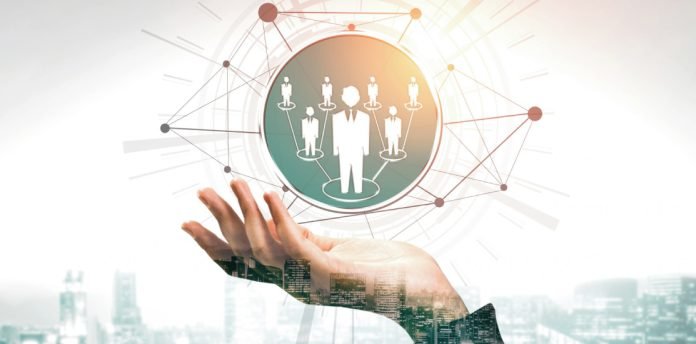 Kelly Professional & Industrial has been named a Leader on Everest Group's U.S. Contingent Staffing PEAK Matrix® for business & professional and industrial staffing. Among the business & professional staffing providers assessed by Everest Group, Kelly earned the highest marks for vision and capability, which measure its ability to deliver services to clients successfully.
The PEAK Matrix provides an objective, data-driven assessment of U.S. contingent workforce providers based on their market impact, vision, and capability. Providers are assessed in seven categories: market adoption, portfolio mix, value delivered, scope of services, innovation and investments, delivery footprint, and vision and strategy. They are ranked as Leaders, Major Contenders, or Aspirants.
This is the second consecutive year Kelly has been recognized as a Leader in the business professional category after being featured on Everest Group's inaugural assessment in 2022. Everest Group ranked industrial staffing providers for the first time this year. It noted several areas of strength for Kelly:
Kelly provides a broad spectrum of staffing services to its clients in the U.S. It has adopted a specialist approach and has strong capabilities to source talent across business & professional and industrial.
Kelly has continued to make significant investments to integrate proprietary and third-party technology and analytics solutions into its service delivery, including a new one-stop job mobile application for professional and industrial candidates that offers job search, document verification, and timesheet and expense submission.
Kelly has continued to develop its managed services capabilities for administrative and manufacturing solutions.
Kelly has a strong focus on diversity, equity and inclusion (DEI) both internally and externally, as is evident by its continued investments toward sourcing partnerships, the establishment of DEI affinity groups, and its Kelly 33 second chances hiring program.
"Kelly's diverse industry portfolio, extensive experience in office, clerical, and customer service roles, focus on skilled trades in high-growth markets such as automotive manufacturing and renewable energy, and expertise in contact center outsourcing services have significantly influenced its standing. Additionally, its advanced technology and analytics capabilities, expansion into on-demand staffing, strong learning and skilling offerings, and a dedicated focus on DEI set it apart from its peers. This all combined has helped Kelly achieve a Leader position on both Everest Group's U.S. Business & Professionals Contingent Talent and Strategic Solutions PEAK Matrix® Assessment 2023 and Everest Group's U.S. Industrial Contingent Talent and Strategic Solutions PEAK Matrix® Assessment 2023," said Priyanka Mitra, Vice President, Everest Group.
"At a time when employers and job seekers are navigating uncertain economic times, we are committed to delivering contingent staffing services of the highest caliber, both through our growing branch network across the U.S. and our online job and talent platforms," Kelly Professional & Industrial President Tim Dupree said.
Discover the full potential of your Hrtech strategy with our comprehensive Hrtech News and Hrtech Interviews.