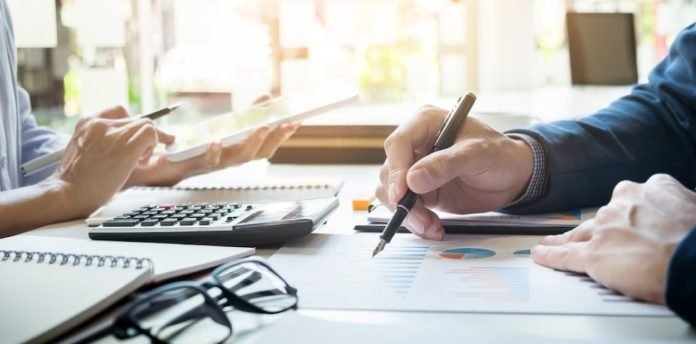 Information Services Group (ISG) (Nasdaq: III), a leading global technology research and advisory firm, has launched a research study examining providers of services and solutions to enable effective, future-proof payroll systems.
The study results will be published in a comprehensive ISG Provider Lens™ report, called Payroll Solutions and Services 2023, scheduled to be released in July. The report will cover companies offering managed payroll services for small, midsize and large companies operating in one country or multiple regions around the world.
Enterprise buyers will be able to use information from the report to evaluate their current vendor relationships, potential new engagements and available offerings, while ISG advisors use the information to recommend providers to the firm's buy-side clients.
Global talent shortages and growing employee interest in new ways of working have made it increasingly important for enterprises to establish payroll operations that are scalable, agile and resilient. At the same time, economic uncertainty has led organizations to seek further cost reductions in previously optimized back-office operations. These trends are driving up demand for managed payroll services that allow clients to easily accommodate business expansion and tap into new capabilities.
"Payroll systems that can efficiently grow and adapt are essential for addressing changes in business and employment," said Jan Erik Aase, partner and global leader, ISG Provider Lens Research. "Leading managed payroll services providers can help clients retain employees and become more competitive."
ISG has distributed surveys to approximately 50 payroll solution and service providers. Working in collaboration with ISG's global advisors, the research team will produce three quadrants representing the payroll solutions and services the typical enterprise is buying, based on ISG's experience working with its clients. The three quadrants are:
Managed Payroll Services: U.S. Small Market, evaluating providers that offer fully managed payroll services to enterprises in the U.S. with fewer than 1,000 employees. They may also offer such services in other markets. In addition to functions such as processing payments and updating compensation data, these providers offer employee portals, handle federal and state compliance and answer employee queries.
Managed Payroll Services: U.S. Mid/Large Market, assessing providers that offer fully managed payroll services with similar features for U.S. clients with more than 1,000 employees. These providers may also offer such services in other geographies.
Global Managed Payroll Services (Multi-Country), covering providers of fully managed global payroll services. These providers offer services including standardized input and output methods with locally compliant payroll calculations and statutory reporting. They may use their own systems and staff to process payrolls, contract with a local partner, or use a mixed approach.
Geographically focused reports from the study will cover the global payroll market and examine services and solutions available in the U.S. ISG analysts Rachel Anderson, Akshay S Hiremath and Anuj Sharma will serve as authors of the report.
A list of identified providers and vendors and further details on the study are available in this digital brochure. Companies not listed as payroll service providers can contact ISG and ask to be included in the study.
All 2023 ISG Provider Lens™ evaluations feature expanded customer experience (CX) data that measures actual enterprise experience with specific provider services and solutions, based on ISG's continuous CX research. Enterprise customers wishing to share their experience about a specific provider or vendor are encouraged to register here to receive a personalized survey URL. Participants will receive a copy of this report in return for their feedback.
Discover the full potential of your Hrtech strategy with our comprehensive Hrtech News and Hrtech Interviews.
Want to Contribute? CLICK HERE To Submit Your Guest Post and Join Our Community of Writers!!!