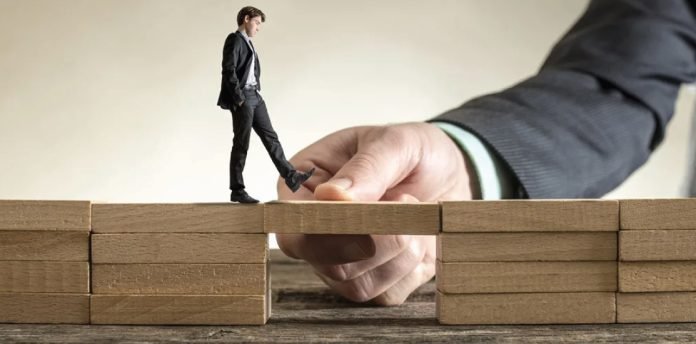 Uprise Health, a leading digital mental health company, today announced the findings of a new research study that details the overwhelming challenges human resources (HR) leaders are experiencing boosting nontraditional benefits like mental health and wellness. HR leaders are struggling to identify effective support and tools that will keep employees happier, healthier, and more resilient, in order to stem the tide of resignations and burnout, and are looking for strategies and advice from their benefits broker to further optimize benefits packages.
Uprise Health, which delivers digitally-enabled EAP and mental health solutions for employers, commissioned a survey of 543 U.S.-based HR leaders at firms with 100 or more employees in May 2022. Market research firm Researchscape International conducted the survey. The results are published in an e-book: "Broker Guide: How To Help HR Meet Heightened Employee Benefit Demands."
43% of respondents said their employees are having difficulty accessing mental health care. Another 35% of employers are currently not offering any mental health and wellness benefits, despite the significant need. 52% said that concerns about access to mental health for employees' teenaged children have become more prevalent since the start of the COVID-19 pandemic.
HR leaders want more help from their benefits broker or consultant. 37% said their broker or consultant has not helped their company provide more ways for employees to access care for mental health, wellbeing, and chronic illnesses. 53% of HR leaders said they are "somewhat likely," "very likely" or "completely likely" to change their current benefits professional in the next year. Of those likely to change their benefits professional, 38% said they are looking for more communication, responsiveness, proactivity, and a "consultative approach."
"HR teams are stretched to their limit navigating COVID-19 protocols, containing costs, and increasing employee engagement in hybrid workplaces," said Mike Nolte, CEO of Uprise Health. "Their approaches to reducing employee burnout and ensuring work-life balance have had to adapt, and this has proven to be a significant challenge with modest success. Benefits professionals have a tremendous opportunity to step in as strategic advisors, providing solutions and guidance that support the health of every employee. This includes mental health, wellness, and resilience, while also addressing their link to everything from prevention to comorbid chronic illnesses. Now is the time for benefits professionals to share their knowledge and expertise with their HR clients."
Some other key findings include:
51% of HR leaders said that providing employees access to nontraditional benefits, like mental health and wellness, was a top challenge
34% are facing HR staff shortages
37% of HR leaders spend at least one fifth of their workday – roughly 90 minutes of an eight-hour day – managing COVID-19 protocols and absences
31% said their company doesn't provide enough mental health and wellness support to keep employees productive and healthy
32% said their benefits professional has not proactively suggested offering employees enhanced mental health and wellbeing benefits or support since the start of the pandemic
49% said they talk with their benefits professional about options and services less frequently than monthly
30% said their benefits professional hasn't been helpful identifying options to help employees with chronic illnesses
Uprise Health's Broker Guide also contains recommendations for how benefits brokers and consultants can strategically recommend ways for companies to expand their benefits and, as a result, win more clients as well as retain existing clients.
For more such Updates Log on to www.hrtechcube.com