Benefits and perks can be a dealmaker or a dealbreaker in the final stages of the hiring process. When a top candidate compares offers from different employers, a superior benefits package may give your business the edge. But all too often, businesses take benefits for granted, focusing instead on salary alone.
You can't afford to offer the bare minimum if you want to attract and retain top talent across the globe. In this article, we examine some best practices related to global benefits policies and discuss which benefits to offer your team.
How do you develop an internationally competitive benefits package?
The first step is non-negotiable: local legal compliance.
You must meet the minimum statutory requirements stipulated by the relevant legislation in each employee's country. Managing this is comparatively simple if you're only employing workers in one country. However, limiting your search to a single country dramatically restricts the pool of talent you can pull from, limiting the potential diversity and effectiveness of your organization.
If you're looking to attract the best talent, though, you need a benefits plan that goes beyond the basics. Treat this as an opportunity to show top candidates why your company stands out. Long-term recruiting success depends on your ability to create a benefits plan that both complies with regulations and meets candidate expectations in every country where you hire.
Which benefits do employees want in post-pandemic life?
The expectations of employees have changed in the wake of Covid-19. After the global remote work experiment, employees have their own visions of what makes for a good work-life balance. Now that more people understand working remotely is usually possible, businesses can't afford to let something as trivial as location disqualify great candidates.
"In this new age of work, the most valuable benefit a company can offer is flexibility," says Rhiannon Payne, author of The Remote Work Era. "This means the ability to work asynchronously with one's team at times that work best for the individual, allowing employees to shape their work around their lives, not to try to shape their lives around their job. Having this kind of flexibility is life-changing for workers, and lots of top talent now expect this from the companies they join."
If you don't have a plan to offer flexible working hours and remote work, you run the risk of your employees looking for more forward-thinking options. You'll also find it more difficult to attract the best candidates in the market who will have plenty of flexible work options on the table.
What types of benefits do remote employees value most?
In our 2020 Global Workforce Revolution Report, we found that tech industry employees in the US and UK facing a post-pandemic switch to remote work consistently pointed to three preferred benefits:
Employer-provided health insurance
Home office stipends
Personal development programs
Benefits preferences vary widely from one country to the next, but these trends point toward a preference for security and support. Employees aren't just motivated by cash bonuses or generous annual leave provisions
See also: How to manage an unlimited PTO policy
The transition to remote and hybrid working environments means home office provisions are shooting up the list of preferred perks. Fortunately, these benefits help both employer and employee. Quality, ergonomic equipment and a high-quality internet connection help maximize the productivity of your employees (and reduce stress levels).
Medical benefits like health insurance, dental care, and optical care will always be top of mind for employees. But the transition to remote-first environments should remind businesses to be more proactive about supporting the everyday physical and mental health of their teams.
How to tailor a remote-first benefits package
Work-life balance is a trickier proposition with a home office. The lack of separation between work and home can lead to higher levels of stress. Often, the best benefit you can provide to your employees is the time and freedom to recharge.
Consider how best to deliver this result within a formal benefits plan. Flexible working hours, extended leave without pay provisions, or more generous annual leave entitlements can have a significant positive impact on the mental health of your employees.
Startups and small businesses can offer great benefits as a simple and cost-effective way to compete for the best candidates in the market.
"Employers offer many types of benefits, but I think the most important by far is time," says Bruce Gilbert, benefits and compensation manager at Remote. "Time to be away, time to recharge, time to connect with family and friends, time to enjoy life. Internally, Remote's quarterly self-care days and unlimited paid time off program help ensure work-life balance and demonstrate our unwavering commitment to always put our people first."
This is especially true for workers with babies, toddlers, and young children at home during school holidays (or lockdown periods!). Childcare provisions can be an incredibly helpful benefit to offer parents working from home.
Remote working environments also tend to lead to more prolonged periods of physical inactivity. Offering gym memberships and covering subscriptions to fitness apps can encourage employees to stay physically active. Some companies go one step further and build exercise breaks into their day-to-day schedules. Consider helping employees schedule breaks in their calendar for exercise and nudging managers to lead by example to demonstrate the importance of self care.
Supplemental benefits cover more than just healthcare.
Healthcare is table stakes to attract and retain top notch talent. Market-leading organizations construct customized benefits programs that extend well beyond healthcare to demonstrate their understanding of each employee's value to the organization. Just the simple extension of company policy to allow for remote work is a huge step in the eyes of most employees.
"There are obvious ones like health, dental, vision benefits, and programs that support their retirement plans, but those are more obvious ones that allow for more work-life balance," says Andrea Valeria, remote work specialist and founder of It's a Travel O.D. "First of all, there's the flexibility of really being able to work from anywhere."
See also: What soft benefits do remote workers expect?
Generous paid time off policies appeal to everyone. Plans for specialized types of PTO can make your benefits strategy even more effective. Attractive maternity and paid parental leave policies, for instance, are often a decisive factor for many employees, especially in countries without guaranteed leave.
Many workers have begun to ask for assistance with relocation to move closer to family support networks. Others want the option to travel while working as a digital nomad.
"If I were looking for a remote job, I would be happy to be part of a team with unlimited PTO, flexible vacation policies, and the freedom to make your own schedule," says Valeria.
The right benefits may depend on company size
You also need to consider the specifics of your industry, maturity stage, and business model. Candidates looking for opportunities in a corporate environment within the services sector may expect a company-issued laptop and mobile device, whereas construction managers or civil engineers may consider a company car a more valuable proposition.
The startup sector provides a very clear example of how certain benefits can be so highly prized in certain types of industries. We see that stock options are still the number-one attraction and desired benefit in early-stage startups. Startup employees also place high value on flexible working hours, so they can pick up the kids from school, take an hour during the day to work out, or schedule appointments. Workers at larger companies are increasingly looking for flexibility, but for smaller companies, flexibility is often non-negotiable.
Customizing benefits packages for multiple countries
As you employ workers across multiple countries, you need to be aware of the nuances in local laws. Many nations provide high-quality subsidized healthcare services and mandate employers to contribute to an employee retirement fund. As a result, employees in these nations won't place as much value on related supplemental benefits.
Consider customizing the extra benefits and perks you offer according to the specific expectation of employees in each country. Factor in the impact of the home country's employment legislation and tailor your benefits packages accordingly.
Depending on the laws of the country, you may consider offering perks such as:
Unlimited time off
Paid parental leave
Annual learning budgets
Meal allowances
Co-working allowances
Equipment budget
Stock options
Celebratory gift cards for work anniversaries or birthdays
For more information on which benefits are required in different countries, check out Remote's Country Explorer pages.
Use your benefits as a competitive advantage
As you develop a stronger benefits plan, use that advantage as a competitive differentiator in the talent market. Make your benefits policy public and be transparent about what you offer.
Try a few of these tips to bolster your reputation as a desirable employer:
Add an overview of your benefits plan to your job ads.
Create an explanatory blog article to share across your social media channels to engage a more diverse pool of talent.
Develop a PDF one-pager to arm your recruiters with a quick and easy way to communicate your benefits package to potential employees.
Prove that you care about your team and demonstrate how your benefits package goes beyond minimum requirements and standard expectations.
Beyond the construction and promotion of your benefits offering, you must also make sure you don't fall at the final hurdle in the hiring process. Provide full details about your benefits policy to candidates in all of your offer letters to make sure they understand the extent of the incentives you have created.
Normalize using benefits to the fullest extent
One common mistake of managers of remote teams is an unconscious impulse not to use benefits. Fortunately, this problem has an easy solution: managers must lead by example.
Show your team members that the culture of your business rewards and encourages self-care. Prove you care about your team by taking time off for yourself and proactively reminding them to do the same.
Schedule in the maximum amount of vacation time each year, and when you take time off, disconnect as much as possible. Don't check in while you're on vacation. Plan for your own absence in advance so that you don't have to send emails or answer calls.
Your team members will not use their benefits if they feel like doing so conflicts with the norms displayed by leadership. This could lead to burnout, resentment, and even a sustained drop in morale.
Remote work comes with its own unique challenges, but don't use that as an excuse to shy away from more flexible work options. Lean into the positives and embrace the unique elements that a remote-first business model offers.
Just like in an on-premises model, your team will experience distractions. Instead of water cooler conversations, coffee chats, and impromptu meetings, remote work might incorporate the occasional screaming baby, barking dog, or needy child.
Embrace these incidences and normalize them. Don't heap more stress onto your employees or force them to pretend they don't deal with challenges. Build a culture that allows your employees to enjoy the full benefits of remote work.
At Remote, we recognize that everyone is living a different life. Interruptions from kids, pets, significant others, and similar factors are normal and should be treated as such. One of our engineers, Tobi, owns pet bunnies who frequently make appearances during our all-hands meetings. Most of us have met a few of our coworkers' young children during a Zoom call at some point.
Creating a culture where life's little interruptions are welcomed and not punished starts at the top. Encourage everyone to take full ownership of their calendars to support their families, friends, kids, and partners during their workday. Remind managers to help employees block out the necessary family time they might require to maintain mental and physical health.
The resulting increase in productivity, motivation, and employee satisfaction will be the intangible fuel that powers your organization to sustained, scalable growth.
Remote's white glove benefits management
As your company grows into more countries, it can be tricky to keep up with the legal requirements of multiple benefits plans, not to mention all the additional benefits that can make an offer stand out. With employees in dozens of countries across six continents, we have firsthand experience around the globe.
When we enroll your employees in their benefits, we don't pass the responsibility along to someone else. We make sure every team member receives the full benefits they are entitled to, regardless of their home country, plus a host of other great perks.
Remote can help you customize your benefits package by country for mandatory and supplemental benefits like healthcare, insurance, retirement savings, paid leave, stock options, and so much more. Read what's it's like for your employees when you use Remote, and reach out if you have any questions about offering benefits to your global team.
For more such Updates Log on to www.hrtechcube.com
---
ABOUT THE AUTHOR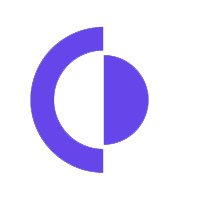 Remote
Remote was founded in 2019 by Job van der Voort and Marcelo Lebre to simplify how companies employ global talent. Their entire team works remotely in countries around the world. They don't have any offices because they believe that people do their best work when they are free to work where they choose.