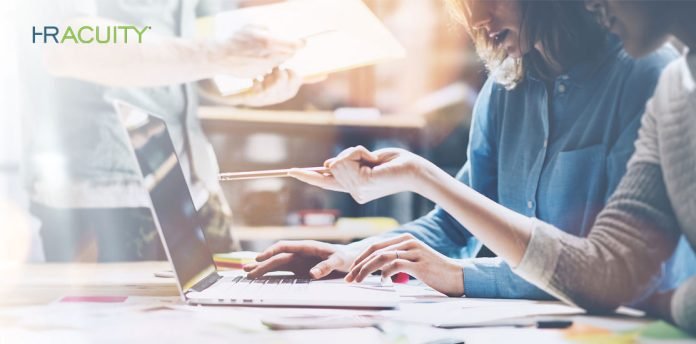 HR Acuity, the only technology platform specifically built for employee relations management, today announced the addition of two key executives to its leadership team. Beth Prunier, Senior Vice President of Sales, will drive the company's go-to-market and revenue strategy and execution, focused on acquisition and retention of enterprise customers. Dushyant Zutshi, Vice President of Product Management, will lead the product and platform strategy along with a strategic focus on data and analytics. Hrtech
"At HR Acuity, our mission is to build better workplaces through technology driven by employee relations expertise and best-practice processes," said Deb Muller, CEO and Founder of HR Acuity. "Beth and Dushyant both bring demonstrated track records of success to provide the innovation our clients need to meet today's changing workplace demands. I am thrilled to have them join our leadership team as we take HR Acuity to the next level of growth."
Prunier brings more than 25 years of senior-level SaaS HR tech experience, most recently as SVP of Sales at the career platform company WayUp. Beth has a successful track record building high performance sales teams focused first on the needs of customers. A proven senior sales executive, she has held executive leadership roles at CareerBuilder, Simply Hired and Intercall and holds a Bachelor of Science in Business from the University of Massachusetts in Amherst.
Zutshi is an accomplished executive who has led product teams to success at three startups. Most recently, he was Head of Product Management at Vistaar Technologies, a provider of technology to manufacturing, retail and healthcare companies, where he spent 14 years. An artificial intelligence and predictive business applications expert, Zutshi is an innovative product leader who will build out the enterprise product roadmap based on client feedback while differentiating HR Acuity in the market.
HR Acuity counts major organizations such as LinkedIn, Mastercard and Lyft among its enterprise customers. The company's mission is to help companies protect their reputation and build safer workplaces.
Prunier said, "There has never been a more important time to provide trusted, consistent experiences for employees. I'm excited to be joining an organization of HR Acuity's caliber and to join Deb and the team in the mission of creating positive, empowering, safe work environments."
Zutshi said, "Senior leaders are looking for help managing today's workplace challenges. Through innovative product solutions incorporated with employee behavioral data, we can take this decision-making to all-new strategic levels."