Learn how Oracle used its own cloud software to cut support requests while helping employees learn new processes and get information to accomplish key tasks.
There are more than 130,000 Oracle employees worldwide. With that broad reach comes an ongoing responsibility to innovate: continually providing our employees with new experiences that make work easier, better, and more enjoyable.
With the rapid deployment of new Oracle Cloud HCM features, we saw a clear need to help employees quickly learn new processes and get the information they needed to complete key tasks: from setting goals, to completing performance check-ins, to updating their talent profiles.
As we considered this initiative and how to approach it, we kept a guiding insight in mind: that the backgrounds, tenures, and roles of our employees vary widely. We weren't designing for a static user or persona. Some Oracle employees were "power users" with a proficient understanding of our talent management system and processes. Meanwhile, others were occasional users or new employees with limited experience with these flows here at Oracle. 
To help employees be successful, we knew we needed to be able to speak fluently and efficiently to these very different audiences, based on their individual roles and experiences.
Empowering employees through a modernized experience: The Oracle Guided Learning (OGL) story
Our recent implementation of Oracle Guided Learning (OGL) for Oracle HCM Talent Management Cloud has allowed us to personalize these employee experiences—and achieve tremendous time and cost savings along the way.
OGL has revolutionized the delivery of system updates, enhancements, and a variety of time-sensitive changes that affect our employees across the globe. Contextual messages, presentations, training videos, and other knowledge and communications can now be delivered and presented directly into the user's flow of work, in one locale, when and where they need it.
These new tools and features are empowering Oracle's people and modernizing how they operate in three key areas:
Process and policy adoption:


When employees know what to do and how to do it, they don't have to leave the application to search for help or other resources. This in turn garners higher completion rates and adoption overall.

Enhanced user experience:

 This centralized content experience, with the added benefit of contextual guidance in the flow of work, come together to form a revolutionized user experience.

Time and dollars saved: 

OGL is saving time and driving efficiency for our internal team as well: enabling them to quickly auto-generate content for the experience, particularly non-audio instructional videos (once a time- and resource-intensive process).
The results are already compelling. Oracle's Talent Management Center of Expertise has seen Slack channel service requests, queries, and other support requests decrease by an estimated 70%. 
Additionally, time spent on creating content (i.e., video production and associated review cycles) has dropped by 50%. This capability has saved the team, on average, 20 hours of labor per video created, allowing them to focus their time on other mission critical initiatives, like continuing to implement new initiatives to support career development and employee success—helping drive the modernized employee experience forward even more.
For more such Updates Log on to www.hrtechcube.com
---
ABOUT THE AUTHOR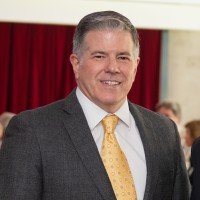 Andrew Bowen, Senior Director, Talent Management Center of Expertise
Andrew Bowen joined Oracle in 2015 and is currently the Senior Director for the Talent Management Center. Much of Andrew's work is supporting the configuration, implementation and use of HCM talent applications for Oracle including Talent Review, Goals, Performance, Career Development, Skills and Qualifications, and Succession Plans. The team is currently focused on moving these to the mobile-responsive UI and implementing the upgrade of HCM Profiles and increasing adoption across the organization.
Damien Carey, Senior Vice President, Oracle University
Damien Carey, Senior Vice President of Oracle University and leads the foremost global IT education and certification provider for Oracle solutions. Damien is passionate about life-long learning and empowering businesses and professionals to achieve more through education and enablement. Throughout the course of his 25-year tenure at Oracle, Damien has continuously reimagined how education is created and delivered to ensure its effectiveness and ability to keep pace with shifting world norms and rapidly changing technology.