There are a number of companies where workplace collaboration is equal to meetings and data sharing. What is missed a lot of time by the majority of these firms is the fact that collaboration at the workplace is a vast lake that does involve data sharing but not in archaic styles and genera, where Sam yells across the room to ask Jean for the quarter report or text the same. Now is the time for Data Sharing 2.0, where they can leverage blockchain technology to safely and securely share data that is curated according to need and authority of the user. We are witnessing impactful paradigm shifts in different functionalities and procedures every day of our lives. These shifts are highly significant for the world on a macro and an organization on a micro level to get out of the outmoded ways of doing things and get into the technically advanced and secure way of getting things done!
What is Data Sharing 2.0?
According to MIT CISR, Data Sharing 2.0 is all about repeatable controls, designated channels, and curated content.
Though this briefing studied interorganizational data sharing, intraorganizational data sharing can also be reformed by garnering and fostering the practices that makes the 2.0 version an accelerator of value-deriving and digital reformation strategies within the company.
Contrary to the perception that intra organizational collaborations are simple and easy, there is a sense of complexity involved that can lead to a disbalance of the tasks as well as emergence of frustration in collaboration.
Think of your school projects, where you were either the kid whose contribution to the project was as minimal as getting the sheets printed or the kid who was responsible for chalking out the entire document that involved heavy research, planning, organizing, and creating the project. That is something that can happen at workplaces too and lead to disinterest in learning more and brainstorming over reframing as well taking a step towards innovation and development.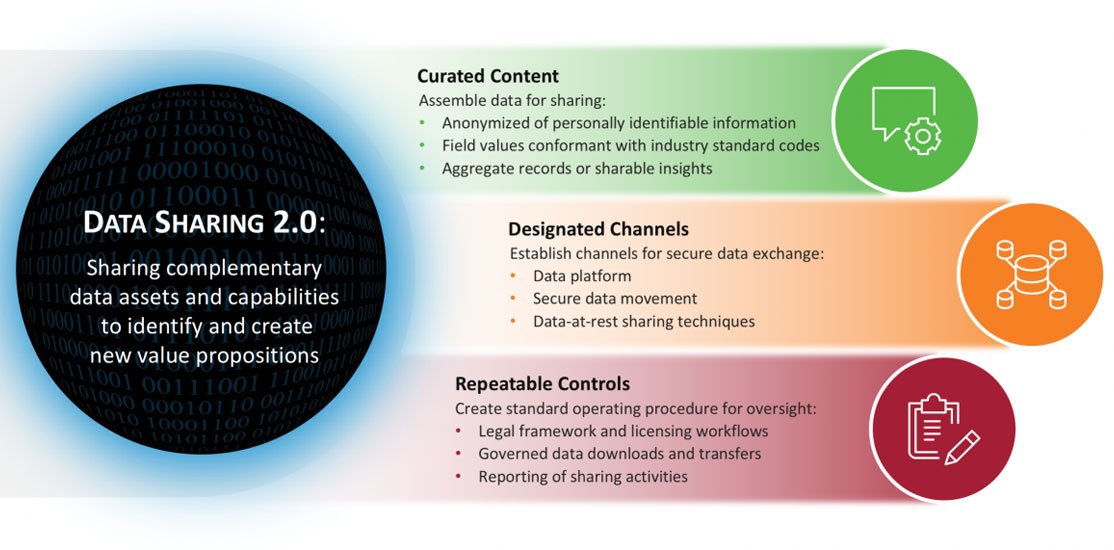 Source – MIT CISR
Data Sharing 2.0 can help with that.
The question is how. How can data sharing 2.0 strengthen workplace collaboration?
Let's take a look.
The first and foremost element that makes any collaboration exist is the fact that it involves multiple people who can come together and work on achieving a common goal which can either be transforming an existing aspect or developing a new one. This is something that is often lost in the hindsight when collaborating at workplaces. Typically, teams collaborate to finish off a project that requires different expertise and overlook the innovation part of it.
With Data Sharing 2.0, employees can have the opportunity to harness rich data assets and lakes to learn and understand the existing value propositions of the company as well as most effective processes of different departments without intruding into any confidential information.
These data sets and assets can be churned and curated as per the requirement of the employee using it. This can lead to an increased exposure to the procedural aspects of the entire organization which can be utilized to combine different blocks and build up a new architecture. Innovation of new USPs and development of the existing ones is what keeps a company in business and employees in the firm.
For example – John from the HR Department is intrigued by the increasing sales of the company and wishes to explore more. So, he chooses to collaborate with Rebecca from the Marketing Department and study the patterns of consumer behavior that are leading to a surge in the sale.
Upon further study, they both learn that customized offers and personalized messages have a heavy impact on this surge.
John uses this revelation as the basis to construct a dynamic payroll model that allows customization in receiving payments as per the need and choice of the employee. And, Rebecca uses it to reform her Content creation strategies by introducing contextual models and practices.
Not only is the collaboration resulting in innovation and reframing, but it is also leading to the development and knowledge building of the workforce as a whole.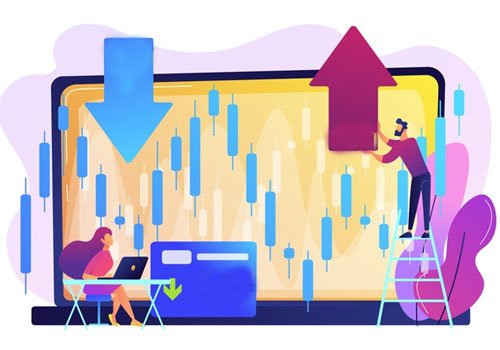 Another element that acts as a barrier for effective workplace collaboration is lack of an organized workflow or schedule.
How many times have you emailed a fellow mate for sharing some information with you, and they happen to respond much later than expected? Or, you feel awkward to ask something because you worry you will be judged for not knowing it? Companies that have a distributed workforce generally face this issue a lot. Employees feel irritated due to the lack of a workflow and an organized schedule. Deadlines are often missed due to the lack of integration and non-timely responses. And, productivity levels can drop drastically.
Organizations typically have vast data sets, not all of them are being deployed at one time, a lot of which is data at rest. The data that is not currently active or moving from device to device, network to network, and is resting in a platform is known as data at rest. Employees can find the majority of the answers to their questions from the data sets, and seamlessly carry out their activities, but security concerns can cause delays.
With Data Sharing 2.0, organizations can facilitate a streamlined way of sharing data while maintaining the security as well as delivering structured workflows to employees for better understanding. The designated channel practice of Data Sharing 2.0 for intra organization could mean using masking and encryption technologies for giving employees access to data lakes without compromising on the security aspect. For the accessibility aspect, firms can adopt sharing techniques that involve management of the rights to facilitate the movement of data at rest or a synopsis of the information without revealing the details and confidential facets to the person with limited access and authority.
A workflow displaying the process of data sharing will ease out the entire process and create a fuss free flow of data.
Workplace Collaboration is expanding and so is the data sharing process. With these new set of practices, employees can witness a smooth experience and be a part of an enhanced arrangement of data sharing. 
For more such Updates Log on to www.hrtechcube.com
---
ABOUT THE AUTHOR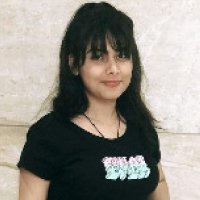 Tanvi Tirthani
Content Contributor, HRTech Cube
Tanvi Tirthani is a content writer and strategist with a special foray into technology. She has been a keen researcher in the tech domain and is responsible for strategizing the social media scripts to optimise the collateral creation process.