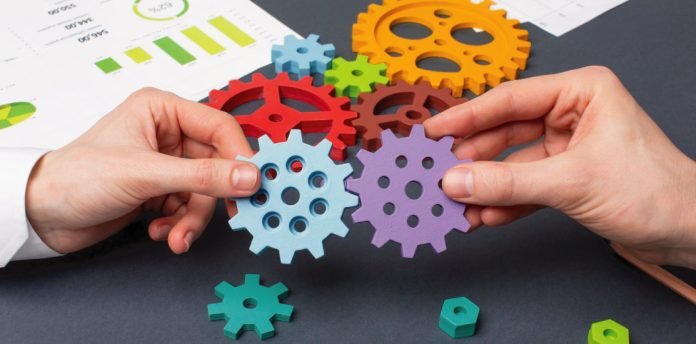 HireClix, a leading recruitment marketing services company, today launched its Employer Brand Network (EBN) to help enterprise-level organizations activate, scale, and optimize employer branding campaigns and provide them with a competitive advantage in a quickly evolving recruiting landscape. The technology-enabled solution leverages consumer advertising strategies, allowing talent acquisition teams to extend the visibility of their employer brand and more effectively attract potential candidates.
The Employer Brand Network helps companies introduce their employer brand to targeted audiences and engage with candidates before, during, and after they initiate the job search process. In a dynamic labor market, it is more important than ever to invest in building a positive brand with job seekers in an intentional and impactful way. Through this customizable and sophisticated targeted ad network, employers have the opportunity to better reach potential candidates, appealing to them as humans and consumers.
The Employer Brand Network makes it easy for human resources professionals to activate employer branding campaigns on digital channels that align with their key audiences and hiring objectives. This recruitment-focused ad network reaches consumers across major news, sports, social, video, and audio platforms, providing the exposure employers need to hire in today's marketplace. HireClix combines targeted geographic and demographic data, a custom media algorithm, and modern advertising AI and machine learning to showcase employer brand ads to users where they spend the most time online.
Campaigns run through the Employer Brand Network are simple to activate yet customizable to meet the client's business priorities. Flexibility comes in the form of quickly adopting and optimizing new creative or sending users to any webpage they want, such as their own company career site or a dedicated landing page for developing a talent community. Additionally, through a fully integrated campaign reporting dashboard, employers are able to review performance metrics in real time to easily understand the impact of their branding efforts.
While the HireClix team of advertising and analytics experts has been leveraging consumer marketing tactics for clients since 2010, the launch of the Employer Brand Network allows organizations to rapidly deploy employer branding campaigns at a speed that matches the pace of business. Recruiting teams can finally take advantage of the latest in advertising technology and engage with both active and passive candidates through a streamlined process.
"The consumer experience is evolving, and so must the candidate experience," said Neil Costa, Founder and CEO at HireClix. "While many traditional aspects of recruitment marketing remain critical to an effective strategy, consumer advertising tactics are still significantly underutilized, causing employers to miss out on valuable talent. Employers need to think outside the box, overcome the limitations of traditional recruitment strategies and engage with talent across all types of media. The HireClix team is thrilled to offer the Employer Brand Network as a straightforward solution where companies can go beyond job boards and showcase their employer brand in a simple and efficient way, reaching targeted audiences wherever they spend time."
"In today's economy, it's never been more critical to have a compelling employer brand, a message that converts, and the ability to move talent through the funnel quickly. As part of this, organizations must leave their comfort zones by creating positive employer brand impressions on channels outside job boards," said George LaRocque, Founder and Principal Analyst, WorkTech. "HireClix's Employer Brand Network empowers organizations to execute their employer brand strategy on consumer media sites, engage with candidates human to human, and get them onboard. HireClix's ability to target channels that weren't built for job advertising is differentiated from the job advertising solutions in the market today."
Explore HRtech News for the latest Tech Trends in Human Resources Technology.