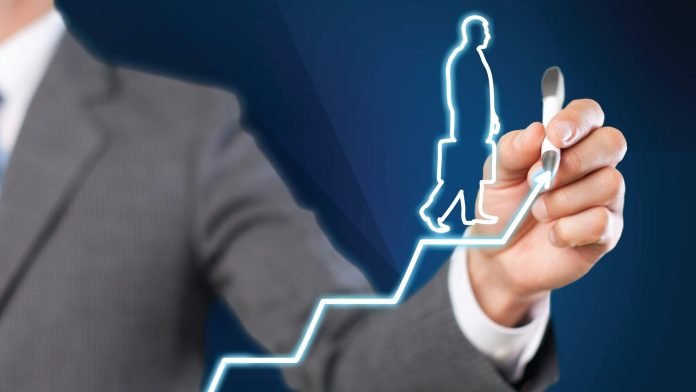 Guild, the leader in opportunity creation for America's workforce, announced a first-of-its-kind bundle of AI skilling programs designed to support the 112 million frontline workers most at risk of needing to change occupations in the near future due to AI-related shifts in the workplace.
While approximately 70 percent of the current US workforce is concentrated in frontline roles that are seeing an increase in the demand for AI proficiency in their roles, AI skilling offerings to-date have been almost exclusively geared toward non-frontline populations (data scientists, executives, engineers, etc.).
New data from Guild shows this employee population is eager to increase their skills in AI. In fact, application volume into existing AI programs in Guild's Learning Marketplace has grown by nearly 800% in the past 12 months, and at one employer partner, 12% of enrollments in their employer-funded education and skilling program through Guild focused across AI offerings.
Other AI skilling and career programs have not taken into consideration the unique needs of those in frontline, customer service, and early-to-mid career roles. Based on data from Guild's member population, those who identify as frontline employees tend to be younger and more diverse, with less education, and more debt than US-based employees overall. According to Guild survey data, the groups most likely to use AI tools are more highly educated, have higher household incomes, identify as men (51% compared to only 21% of women), and identify as White.
To begin to close the significant skills gap in AI knowledge and usage, and provide a solution for employees and employers to tackle this timely need, Guild is expanding its Learning Marketplace to include more programs to meet this growing demand through a first-of-its-kind AI skilling bundle featuring more than 40 programs. The programs are offered through quality, innovative institutions including eCornell, Louisiana State University, Southern New Hampshire University, University of Maryland Global Campus, and Wilmington University.
"We are past the moment for theoretical musing on what the impacts of AI might be for workers across the United States," said Bijal Shah, Chief Experience Officer and Head of Platform at Guild. "The AI revolution is here. We have a responsibility to help our nation's workforce turn the risks of today into skills that could lead to an exciting new job tomorrow, perhaps even in a role that didn't exist two years ago. The most successful companies will be those who harness today's excitement around AI to invest in their people to build the hard-to-obtain skills, knowledge, and capabilities needed in an AI-powered future."
Through Guild's Career Opportunity Platform, learners will be able to explore the newly added AI skilling programs, understand how they fit in with their broader career goals, and gain the tools they need to compete in the future of work, funded by their employer. These programs have been designed to meet learners where they are, regardless of level or technical proficiency. Unlike the majority of existing AI programs, many of the programs offered will not require a Bachelor's degree, including several that can be taken without any prior educational experience.
This new bundle of learning programs has been developed against four areas of increasing importance that address the needs of employers and employees across all levels including:
AI Fundamentals: Approachable programming centered on literacy, ethics, and the implications of AI that builds awareness of AI, how it works, and its implications for the future of work and the workforce
AI in Practice: Fundamental programming focused on practicability, designed to enable learners on AI tools and how they can be used in the workplace
AI Expertise: Technical programming that explores how to build AI tools and algorithms
AI for Leaders: Executive programming that addresses best practices for designing and enabling an AI-driven strategy across organizations
"It is more important than ever that institutions of higher education are innovating in real time to ensure our students are leaving the classroom with the necessary skills to compete in the future of work," said Paul LeBlanc, President of Southern New Hampshire University. "SNHU is taking this responsibility seriously. We've recently hired George Siemens, a leading researcher in AI education, to ensure our curriculum stays in step with the latest in the field, and we look forward to working alongside Guild and some of the nation's leading employers to help prepare our students for the jobs of tomorrow."
The skilling bundle was announced as a part of Guild's annual Opportunity Summit, where Shah previewed how the company is using AI to further advance its solution and drive career outcomes for frontline workers.
The Opportunity Summit also marked the first in-person meeting for the recently announced inaugural cohort of the Aspen Institute's Upskill America and Guild's Education and Career Mobility Fellowship, a learning and professional development program built specifically for next-gen talent and people leaders dedicated to skilling and educating the workforces in their organizations to promote career advancement.
Explore HRtech News for the latest Tech Trends in Human Resources Technology.