COVID-19 pandemic has brought unprecedented humanitarian challenges. Many businesses around the globe have risen to the occasion, acting swiftly to protect employees and migrate to a new method of working that even the most extreme business-continuity plans hadn't imagined.
Going back to regular work is imminent for many employees worldwide, as restrictions in place as part of the coronavirus response are being reviewed. It's a welcome move for companies that have struggled through the disruption of remote working, social isolation and travel embargoes. But a return to office life can be dangerous if mishandled.
Companies that fail to appropriately plan for this risk a fitful, fragile and partial transition. Despite this warning, only 10% of executives that were surveyed recently have done "extensive" planning.
Suddenly dealing with the unusual condition of COVID-19, your employees might feel afraid and insecure. As the owner/executive of a company, you're likely offering unplanned allowances to take care of your employees during the coronavirus pandemic. What you do to support the well-being of your employees during the coronavirus crisis will set the stage for the operations of your business in the future.
What is employee wellness, and how can you reassure everyone during a tough time? We have broken down three things you can do on or off-site to support your team and make a more secure environment.
Boost Communication
At the point when employees are working remotely, you'll have to put extra effort to engage with them and communicate frequently. A phone or video call to the employees will be better than a text or email, as it can be more personal. Give periodic updates about your workplace, and be transparent about any changes you might be contemplating. Regardless of whether you do have to consider layoffs, knowing what's happening instead of fearing the worst might help your employees better handle their stress.
Offer Flexible Time
Some of your employees might have added responsibilities during this time. Many states have shut schools and daycare facilities, and it might be difficult to balance personal tasks with professional ones. If their role allows, consider offering flexible hours. Flextime can help reduce the stress level of your employees by permitting them to take care of their requirements by scheduling work hours during times that are compatible with their personal responsibilities. It signals that you respect and care for their personal lives as much as you value their professional contributions.
Loosen Expectations
In a time of uncertainty, a significant number of your employees might feel sad or fearful, both of which could greatly affect their productivity and work quality. Think about loosening your expectations and cutting employees some slack wherever possible. Put projects that aren't urgent on the back burner. Let go of smaller oversights or mistakes that hardly matter in the big picture. In the event that you have sick policies in place, like requiring a note of doctors, put those on hold and simply trust your employees when they say they're unwell to come to work. If you suspect that some employees might be reluctant to call in sick because of financial need, see if you can adjust your paid-time-off policies and encourage employees with symptoms to stay quarantined at home.
Conclusion
The business will continue. Life will go on. It just might look different than before. Will all these changes occur at once? Maybe. It majorly relies on your employer, industry, job type and other financial and non-financial aspects. Will these changes become permanent? It is too soon to tell. Employers should test the waters, monitor the public health situation and collect employee feedback.
For more such Updates Log on to www.hrtechcube.com
---
ABOUT THE AUTHOR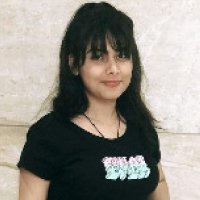 Tanvi Tirthani
Content Contributor, HRTech Cube
Tanvi Tirthani is a content writer and strategist with a special foray into technology. She has been a keen researcher in the tech domain and is responsible for strategizing the social media scripts to optimise the collateral creation process.