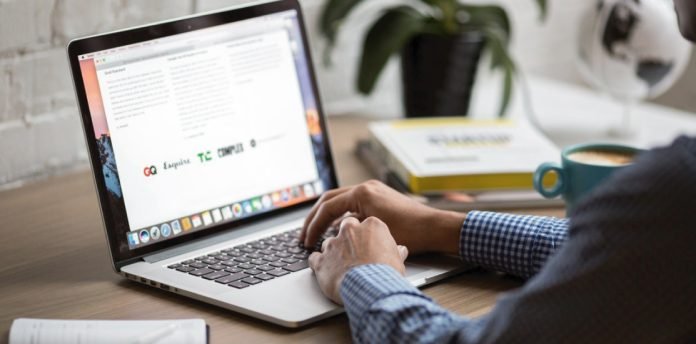 Gable, the startup that helps distributed companies manage office space for their workforce, today announced a $16M funding. On Gable's portal, employees can see where their coworkers are working that day and book a desk alongside them while the company can manage budgets and monitor employee satisfaction. The funding is co-led by SemperVirens and Foundation Capital, with participation from Tishman Speyer Ventures, Ulu Ventures and January Ventures.
In the past three years, the way people work has changed dramatically. According to a recent McKinsey survey, 98 million U.S. workers now have the option to perform their jobs remotely. And a recent survey by Deloitte found that for 77% of respondents, a desire for greater workplace flexibility was a top driver for switching jobs. At the same time, an increasing number of employees are reporting burnout, disconnection, and disengagement.
"Most employees want flexibility, but they also want the ability to meet with coworkers and connect," said Liza Mash Levin, co-founder, and CEO of Gable. "Meanwhile, companies find it hard to provide workspaces across locations, stay on top of budgets, and have insight into how the spaces are being utilized. That's where Gable comes in."
Gable enables employees to search and book from thousands of available workspaces within a predetermined budget. The custom portal allows anyone from the team to invite others to join them at any location and for employees to see where each other is working. Companies using Gable have seen employees' interest in coming into the office jump by 75%. Just-released features extend the ability to reserve and manage events and book a desk at the company's permanent offices.
The company was founded by Liza Mash Levin and Omri Haviv, former PM and engineering leaders at Microsoft. Gable was launched in 2020 just as COVID-19 began forcing companies to switch to remote work and fundamentally change how and where teams worked together.
The solution neatly addresses pain points faced by HR, People Operations, Real Estate and Workplace teams. Gable sources and vets each location and lets HR and Real Estate control how much they spend on flex spaces with a pay-as-you-go model and measure the effectiveness of their real estate spending while dramatically reducing real estate costs. The centralized management suite integrates with HRIS tools and Slack, saving People Operations tens of hours a month. Gable has rapidly grown with over 50 companies – such as Wheel and Docker – and 5,000 employees using the platform. Employees have reported a 4-5X increase in productivity, collaboration and satisfaction.
"The world of work is changing rapidly, and there is a growing need for creative, and powerful solutions that help companies build connected and engaged teams, while supporting flexibility," said Colin Tobias, partner at SemperVirens. "The Gable team has built a differentiated, people-focused solution and we're excited and proud to support them in powering the workplace of today and tomorrow."
"Figuring out if, when and how people need to come together is a layered cake of operational questions around employee retention, productivity, real estate costs," said Lauri Moore, partner at Foundation Capital. "Gable is not only building the platform — Liza, Omri, and team are leading the community for the new world of hybrid work, and we are proud to partner with them."
Discover the full potential of your Hrtech strategy with our comprehensive Hrtech News and Hrtech Interviews.