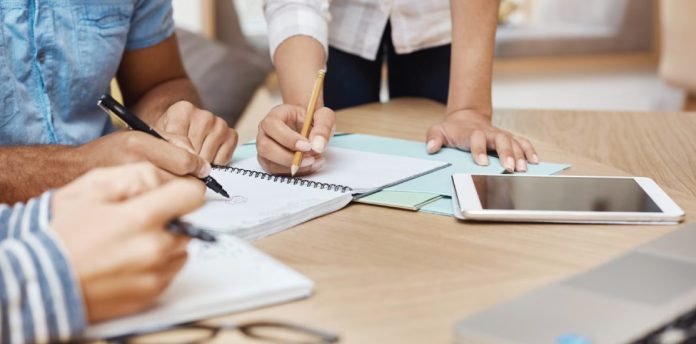 Fuel50, pioneers of the fast-growing Talent Marketplace category, which is now an established part of the fast-growing Talent Management software market – poised to increase over 122 percent to $17.66 billion by 2029 – announced today the launch of its new Insights solution. Insights will power intelligent organizations across the globe to make better data-led decisions with deep insights into people, skills, capabilities, workforce agility and readiness.
Insights is designed to help best-in-class organizations make informed strategic decisions and improve their talent and skills strategies, workforce planning, and career development initiatives.
"We're supporting intelligent organizations to do intelligent things with better data," says Anne Fulton, Chief Executive Officer and Founder of Fuel50. "Insights will give HR the ability to make better, faster decisions and will help organizations to be data-led with a Talent Marketplace that is truly powered by skills – the future talent currency."
Through deep data analysis across the Fuel50 platform, Insights will give HR a powerful vantage point over all talent across their organization with powerful dashboards surfacing skills-based insights. With Insights, HR will be able to surface:
Deep Analysis of Trending Skills Gaps & Strengths;
Redeployment & Talent Mobility Insights;
Satisfaction Focus Areas;
Talent Retention Risk Identification;
Aspirational Career Growth Areas;
Organizational Agility Intelligence;
and much more.
HR can also easily create custom dashboards, set data alerts to keep a strong real-time pulse on talent and set custom permissions so leaders can view the insights that are most relevant to them.
Insights is a ready-to-deploy feature within Fuel50's Talent Marketplace platform, which has recently been recognized by external AI auditors as being one of the few platforms to have no bias in its AI algorithms and calculations (see Fuel50's independent AI audit report here).
In his latest HR Predictions 2023 Report, Josh Bersin, Global Industry Analyst, says the next generation of people analytics will see data that is simple, visual, open, transparent and action-oriented, delivered in real-time to allow HR business partners, managers and even employees to take action.1 He also highlights that the next generation of people analytics will comprise talent intelligence, skills trends and workplace insights.
"This is exactly what Fuel50 has set out to do with the development of Insights, and is now able to deliver into the hands of its clients and partners today," says Sean Sampayo, EVP Product at Fuel50. "We're seeing a fast-evolving landscape where skills are now the beating heart of a high-performing intelligent organization. By giving HR the ability to make faster and better workforce decisions, leading Talent Marketplace technologies like Fuel50 will continue to push boundaries and transform the way organizations think about skills."
Fuel50's Insights is available now as part of the Fuel50 Talent AI Ecosystem alongside its Talent Marketplace, Architecture, and Skills Ontology. To partner with Fuel50's industry-leading team of experts, request a demo of Fuel50's Skills-Powered Insights or Fuel50's Science-Backed Talent Marketplace platform, visit the official website or email hello@fuel50.com.
1 Democratizing People Data: Work Works, Josh Bersin and Kathi Enderes, Ph.D./The Josh Bersin Company, 2022
Discover the full potential of your Hrtech strategy with our comprehensive Hrtech News and Hrtech Interviews.
Want to Contribute? CLICK HERE To Submit Your Guest Post and Join Our Community of Writers!!!