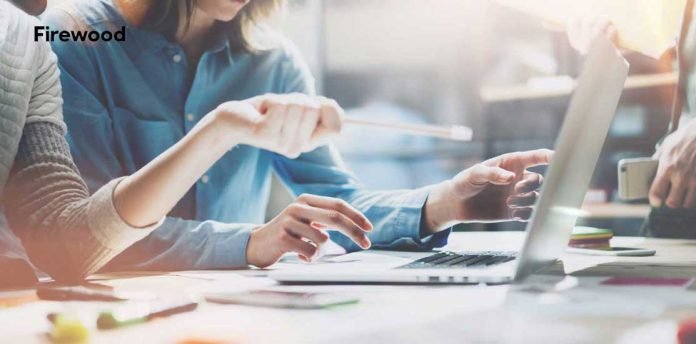 Today, digital marketing agency Firewood was named to Ad Age Best Places to Work 2020, a ranking of the top 50 workplaces in advertising, marketing, media, and ad tech. Firewood is ranked 13th of the top 25 companies with more than 200 employees. This is Firewood's first time on the list hrtech news.
Agencies considered for the list were evaluated on the importance of six key satisfaction areas: company culture, employee benefits, employee development, company environment, employee engagement, and employee perks. In confidential surveys conducted by Ad Age and its partner Latitude Research, Firewood employees were asked about what matters to them in the workplace, to what degree, and how Firewood rates on the things they care about hrtech.
"Many of our programs, practices, and events have been designed specifically with employee input in mind," said Kamron Hack, director of people and culture at Firewood. "We genuinely care about what our people think and ask for their opinions—a lot. We also care about causes in the community that our people care about. We find this helps our employees feel connected to this company that we're building together."
Founded in 2010, Firewood was built on the belief that good people are good business. The agency's day-to-day work is guided by its core values of humility, inclusivity, authenticity, and responsibility, with employee engagement and satisfaction among its top priorities.
"We started this company with a focus on creating a work environment where people feel valued and respected, so this award is very meaningful to us," said Firewood co-founder Lanya Zambrano. "Our values are at the heart of our company and we've found that by staying true to our beliefs and who we are we tend to attract people who share similar values."
In addition to providing a robust range of benefits—including fully paid medical, dental, and vision coverage for employees and their dependents, paid parental leave, and pet insurance—the company also offers a multitude of programs to support employee work/life balance as well as recognition programs, professional development training, and opportunities for career advancement.
"Our agency model of close collaboration and transparency breeds stronger relationships with our clients, builds trust, and provides employees a sense of ownership and partnership not common in the industry today," Zambrano said. "We take our relationships to heart, demonstrating the power of human connections to change the way business is done from the inside out."
Since the agency opened its doors, turnover rates have consistently trended under the industry average and retention rates continue to rise.
ABOUT FIREWOOD
Firewood is a global digital marketing agency founded on the idea that good people are good business. With a model that drives efficiency and scale, it partners with top tech brands, startups, and Fortune 500 companies including Google, LinkedIn, Facebook, VMware, Salesforce, Cummins, and other key clients. Firewood provides strategy and insights, creative, performance media, events, and technology services. Founded in 2010, Firewood is headquartered in San Francisco and has seven offices in four countries and more than 350 employees. In October 2019, Firewood merged with digital production company MediaMonks to become the digital marketing arm of S4 Capital (SFOR.L). Learn more at http://www.firewoodmarketing.com.