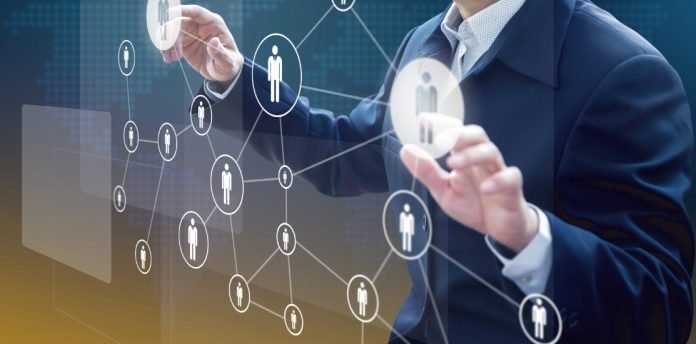 The Workday consulting space in Europe is projected to experience rapid growth as more organizations adopt the platform's cloud-based solutions for finance, HR and planning, according to a new research report published today by Information Services Group (ISG) (Nasdaq: III), a leading global technology research and advisory firm.
The 2023 ISG Provider Lens™ Workday Ecosystem report for Europe finds that European enterprises are realizing the importance of Workday consulting services for optimizing and transforming their human capital management (HCM) and financial management processes to deliver sustainable solutions. Workday leads the enterprise cloud applications space for finance and HR and has seen rapid growth in its customer base across Europe, the Middle East and Africa (EMEA) and beyond, the ISG report says.
"Workday's increasing adoption is a testament to its strong fit for companies in the EMEA region that are pursuing a software-as-a-service (SaaS) strategy to simplify and enable management of their workforce, and give business users the autonomy they now demand," said Jill Stabler, ISG partner and Business Operations Services lead for EMEA. "Workday currently serves more than 2,000 customers headquartered in Europe, including more than 40 percent of the Financial Times Stock Exchange 100 Index (FTSE100) and German Stock Market Index (DAX40) companies."
In Europe, integrating and managing third-party payroll systems is crucial for businesses, the ISG report says. According to the report, integrating Workday with existing legacy systems and other cloud-based solutions is becoming increasingly common. Large global systems integrators (GSIs) and Workday Services Partners are expanding their partner ecosystems by establishing technology partnerships with local firms to extend their services competency in the European market, ISG says.
Workday's open architecture allows for seamless integration with various third-party systems, the ISG report says. Workday service partners can customize and personalize the experience around Workday solutions and aid customers in accessing innovations from other partners and vendors that integrate with Workday, ISG says.
As Workday's platform matures, organizations are implementing additional financial, analytics, talent management and payroll modules atop the core HCM platform, the ISG report says. Workday Extend, a Workday offering that helps enterprises create related apps, is one of the fastest-growing Workday portfolios, ISG says.
"Enterprises are willing to experiment with tailor-made apps for their businesses," said Jan Erik Aase, partner and global leader, ISG Provider Lens Research. "Once these apps are designed and launched, they are likely to be accepted as standard."
The report also examines how service providers are developing dashboards to gain insights into various aspects and stages of Workday implementations.
The 2023 ISG Provider Lens™ Workday Ecosystem report for Europe evaluates the capabilities of 19 providers across three quadrants: Consulting and Strategy Services, Implementation and Integration Services and Managed Services.
The report names Accenture, Alight, Cognizant, Deloitte and PwC as Leaders in all three quadrants. IBM is named as a Leader in two quadrants, while Hexaware, Kainos, KPMG and Tietoevry are named as Leaders in one quadrant each.
In addition, Kainos and Mercer are named as Rising Stars — companies with a "promising portfolio" and "high future potential" by ISG's definition — in one quadrant each.
Discover the full potential of your Hrtech strategy with our comprehensive Hrtech News and Hrtech Interviews.