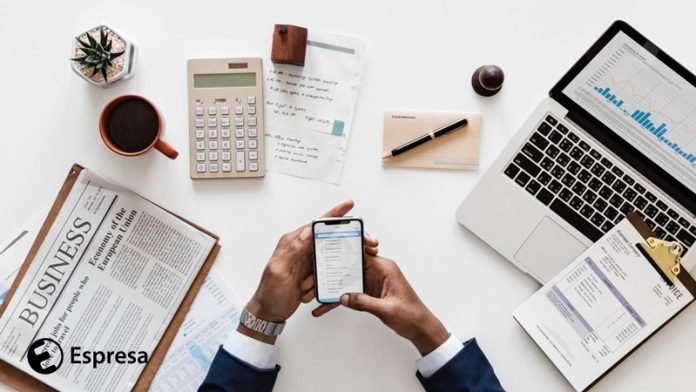 Espresa, the company that powers great workplaces, today announced the addition of a new reimbursement allowances feature to its employee programs automation platform. The new feature will allow human resources(HR) and benefits teams to more effectively manage reimbursement allowances, driving engagement across campuses and difficult to reach remote employees.
"Healthcare reimbursement allowances provide employers with a cost-effective way to promote healthy behaviors among employees by providing choice and creating a feeling of inclusion for remote employees," said Tien Phan, California Market Lead at Aetna, "However, administration of these allowances has been challenging. There has been a lack of technology that can support plan design flexibility, so HR teams have been forced to administer them manually."
Companies hoping to attract and retain top talent understand that wellness programs are a strategic priority: a majority of companies on Fortune's 2018 list of 100 best companies to work for offer reimbursements for activities that promote well-being, and recent data show that two-thirds of employees would like to see them in their workplace.
"There are specific activities tied to each company's unique culture, whether it be outdoor activities, fitness, travel or advanced learning. Fostering this activity through reimbursements solidifies and promotes the culture — even when employees are scattered across the globe," said Alex Shubat, CEO of Espresa. "Historically, reimbursement allowance administration has been a real headache for HR and benefits departments. So we built a better and more automated solution."
Using the Espresa platform, companies can:
Accommodate even the most complex reimbursement plans for wellness activities, gym memberships, employee development, tuition, food, travel, or whatever else is core to their culture
Create plans that allow for run-out or reimbursement balance carry-over
Customize the design of the program without worrying about non-discrimination testing and traditional benefit plan design rules
Drive engagement across remote and onsite employees while providing employees with the power of choice
Espresa is the only employee programs automation platform giving companies the tools they need to either self-adjudicate reimbursement requests or outsource them. Employees and administrators can communicate during the review process, and the platform can automatically generate a report for the payroll team to complete employee payout and tax reporting.
"As companies vie for top talent, there is now more focus than ever before on expanding the portfolio of employee programs," said Peter Navin, human resources executive and author of The CMO of People. "Administering programs like reimbursements adds significant burden to already stressed HR and benefits teams. Espresa's platform handles this capability efficiently and allows companies to fund activities that match and promote their culture."
About Espresa
Espresa empowers companies to provide world-class onsite programs that employees love and associate with the best places to work. As the world's first employee programs automation platform, Espresa is dedicated to helping benefits teams manage, scale and measure all their workplace employee programs. Companies can now easily manage their health, fitness and wellness programs; company events; lifestyle services; employee resources groups; and rewards and recognition and reimbursement programs. Founded in 2015, Espresa's investors include Clear Ventures, Cross Link Capital, Ridge Ventures, and Moneta.
Espresa is headquartered in Palo Alto, California. Learn more at Espresa.com
Contacts
Espresa
Gabrielle Jasinski, 708-732-3913
gabrielle@bospar.com
Click here to view the original press release published on October 9, 2018 on Business Wire.