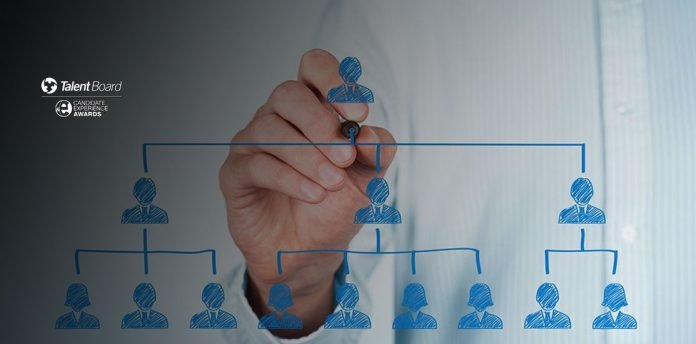 Talent Board, a non-profit organization focused on the elevation and promotion of a quality candidate experience, today announced that Engage2Excel, a leader in creating engaging career experiences throughout the talent lifecycle, has become a Global Underwriter for this year's global 2020 Candidate Experience Awards (CandEs) Benchmark Research Program.
"The annual Talent Board Benchmark Research Program seeks to help employers around the world better understand their candidate experience and how they deliver it to their job seekers. Each year Talent Board provides valuable insights about improving recruiting practices," said Debbie McGrath, Talent Board chair and founder and chief instigator of HR.com. "Engage2Excel continues to be one of our generous sponsors and has now become a Global Underwriter. Their support helps make the Candidate Experience Awards happen and we are thrilled to receive their ongoing support and guidance."
The annual Talent Board recruiting and candidate experience benchmarking and awards program offer employers in North America; Europe, the Middle East and Africa (EMEA); Asia-Pacific (APAC); and now for the first time Latin America, a risk-free and confidential opportunity to learn how their organization's candidate experience practices compare to those of their peers and obtain feedback from their candidates, while gaining insight into the latest tools and strategies for optimizing the recruiting process.Hrtech News
The largest study of its kind, the Talent Board Benchmark Research Program has evaluated responses from hundreds of global employers each year and nearly 1 million job seekers since 2011. To qualify, each company has to commit to a statistically significant candidate response, and the proportion of respondents not hired also has to exceed a set standard. Registration for the 2020 CandE program is now open.
"Becoming a Global Underwriter for Talent Board's Candidate Experience Awards Benchmark Research Program is an honor," said Darren Findley, president of Engage2Excel Recruitment Solutions. "We have a deep commitment to elevating the candidate experience which aligns to Talent Board's mission and benchmarking efforts. We look forward to raising awareness and providing insights and research on this integral part of the career experience."