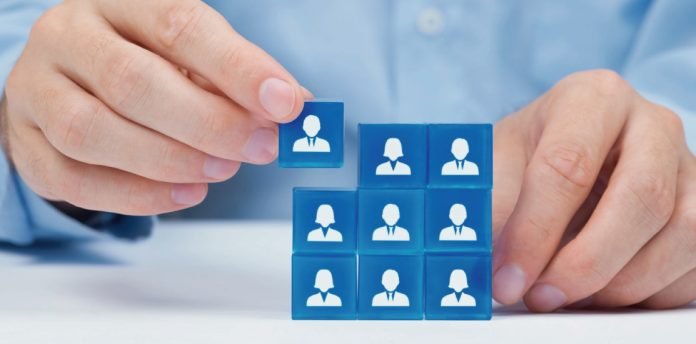 Dexian, a leading provider of staffing, IT, and workforce solutions, today announced the appointment of Maruf Ahmed as its new chief executive officer (CEO), effective immediately.
Previously the company's president and chief operating officer (COO), Ahmed played an essential role in growing revenue to over $1.3 billion and was responsible for spearheading the company's past seven acquisitions, the integration of these companies under a single portfolio, and the launch of the new Dexian platform of services and solutions. Former CEO Mahfuz Ahmed will transition to chairman of the board and continue to act as a trusted advisor to the company.
Under Maruf Ahmed's leadership, Dexian is poised to further solidify its position as a global leader in workforce and IT solutions and support sustained growth across target markets. His strategic vision will drive innovation across the company's diverse portfolio to deliver cutting-edge solutions that address evolving customer needs.
Additionally, Maruf Ahmed will be focused on delivering the best experience to the company's employees, clients, and consultants. To accomplish this, he will prioritize creating an environment that champions purpose, putting employees first and encouraging personal growth.
"As I step into the role of CEO, my vision is to cultivate a people-centric environment. In creating a culture of collaboration, inclusivity, and compassion, we can unleash our full potential and produce exceptional results for our clients," said Maruf Ahmed, CEO of Dexian. "Simultaneously, embracing emerging technologies and continuing to innovate our solutions will be key as we further establish Dexian as a leading force in the market. I'm excited to embark on this journey with our dedicated team and together, we will achieve unprecedented levels of excellence."
Maruf Ahmed has also played a critical role in expanding the Dexian team across 12 countries outside of the U.S., with a strong local presence in both India and Brazil. He led a team that launched the company's presence in India where the company now has more than 1,300 employees. Alongside Mahfuz Ahmed, he helped grow the company's team in Brazil to more than 800 employees.
"Maruf's appointment as CEO marks a significant milestone for Dexian. His leadership skills, industry expertise, and unwavering commitment to our people align perfectly with our corporate vision and values," said Mahfuz Ahmed, chairman of the board. "Maruf has been an instrumental partner to me for the last 20 years, and I have the utmost confidence in his ability to guide Dexian through its next phase of growth and innovation."
Mahfuz Ahmed founded Dexian (formerly known as DISYS) in 1994 with Maruf Ahmed playing an integral part of the strategy, launch, and development of the company. Maruf Ahmed officially joined the company as partner and chief technology officer (CTO) in 1999 as part of a merger with an IT staffing and consulting firm he co-founded in 1998. From there, the brothers combined their vision and drive to build Dexian into a billion-dollar global enterprise.
Prior to Dexian, Maruf Ahmed held an IT consultant role at IBM and served as both an engineer and developer at ExxonMobil. Maruf Ahmed holds a Bachelor of Science in Engineering and a Master of Science in Electrical and Electronics Engineering from George Mason University.
Discover the full potential of your Hrtech strategy with our comprehensive Hrtech News and Hrtech Interviews.