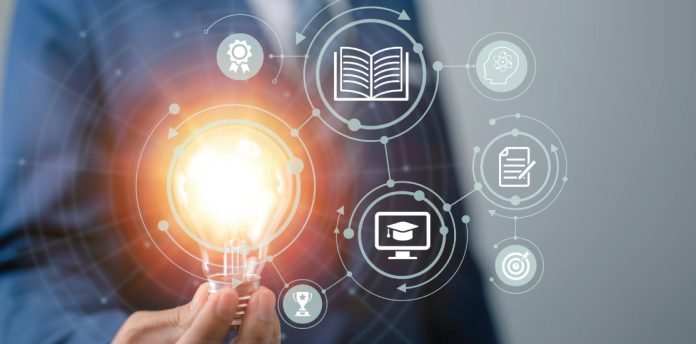 D2L, a global learning technology company, today announced the formal launch of D2L for Business – a corporate learning solution designed to maximize return on investment (ROI) in learning and help empower employers to attract, retain, onboard, and upskill their workforce.
D2L for Business combines the benefits of an existing network of world-class education providers, skill development solutions, and expert consulting services along with D2L's world class Learning Experience Platform (LXP) and authoring tools, creating one integrated, easy-to-use corporate solution.
The 2023 World Economic Forum's Future of Jobs Report predicts that 44% of workers' skills will be disrupted in the following five years – rising significantly from 35% in 2016. And, according to D2L's 2023 White Paper, 80% of U.S. adults expressed some interest in pursuing additional skills training over the next 12 months.
"With recent rapid advancements in AI, the changing nature of jobs, and skills shortages, it's essential for employees to continue to upgrade their skillsets – and for businesses to offer the right learning to remain competitive in the talent market," said John Baker, CEO of D2L. "For over two decades, we've helped hundreds of organizations drive their business forward with the right learning for the skills they need. D2L for Business will help take our customers to the next level with a simple, seamless, and personalized mix of technology and services to help fuel a skilled workforce prepared to take on the future."
D2L for Business helps employers maximize organization-wide learning ROI and their workforce's satisfaction, retention, and internal mobility through:  


Skills Mapping and Pathways: D2L for Business uses AI-driven algorithms and industry experts to help develop a comprehensive skills audit, map skills to careers, and identify custom learning pathways for desired careers and skill sets. This helps businesses create a skills pipeline aligned with business objectives, fill open roles, and close skills gaps.


Network of World-Class Education Partners: D2L for Business can help businesses streamline their learning administration through a curated provider network of industry-leading universities, colleges, and training organizations. Employers can easily deploy a centralized catalog of career-aligned programs and courses to talent at every level of the organization.


Customized Learning: D2L for Business can help businesses create and deliver their own customized digital learning experiences through D2L's LXP. This can enable organizations to rapidly scale and deploy learning that aligns with their strategic goals.


Learning Analytics: D2L for Business offers built-in insights to help maximize businesses' ROI with a birds-eye-view into learner progress and outcomes. Employers can gather integrated, organization-wide data about course completion rates and employee skill development, and then make data-informed decisions to help ensure future-readiness.
"When it comes to revamping your learning and development program, it's important to have a plan in place that's going to take your business to the next level, and into the future," said Melissa Stein, Officer of Learning & Development at Tompkins Financial. "Tompkins specifically chose D2L as its corporate learning platform for its flexibility, ability to provide content in all areas of learning, and its two decades of trends-focused, forward-looking innovation."
Explore HRtech News for the latest Tech Trends in Human Resources Technology.