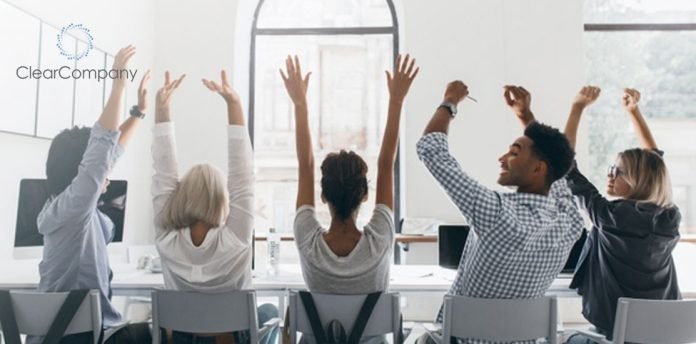 ClearCompany, the premier talent management platform for talent acquisition, employee engagement, performance management, and planning and analytics, announced the new Employee Engagement Survey Suite release. This customizable Engagement Survey Suite enables clients to quickly execute employee feedback surveys and track results right from their ClearCompany Talent Management Platform.
Understanding employee sentiments to improve workplace culture is crucial to organizations' health and success. With ClearCompany's Engagement Survey Suite, human resources practitioners can measure how employees feel, provide an outlet for real-time and anonymous employee feedback, identify trends and areas of improvement, and keep leaders informed.
"Our team is always working to establish effective initiatives to engage and delight our employees, and we look forward to launching employee surveys through our platform to gain true insight into our workforce, especially in the current remote-working environment," said ClearCompany's director of Human Resources, Angie Wideman-Powell SHRM-SCP, PHR.
ClearCompany's Engagement Surveys identify trends by collecting data accurately and anonymously to ensure that feedback is confidential. Mobile-friendly surveys create ease of use for your employees, increasing participation across your company. Options for custom survey creation, pulse surveys, and prebuilt employee survey templates allow your team to start right away with the flexibility to meet your organization's specific needs. ClearCompany's Engagement Survey Suite also provides prepopulated questions, backed by the experts at KeenAlignment, to ensure unbiased, insightful, and actionable results.