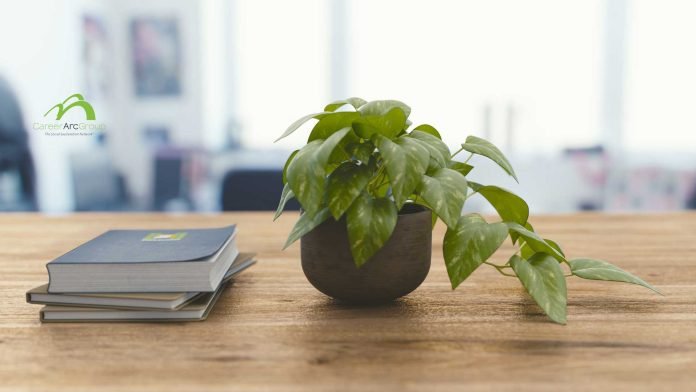 CareerArc, a rapidly growing global leader in social recruiting and outplacement services, today announced the expansion of its leadership team to include former vice president of inside sales at ZipRecruiter, Jason Blais, as executive vice president of sales, and tech startup veteran Linda Souza as senior vice president of marketing. In addition, CareerArc's chief marketing officer, Yair Riemer, has been promoted to president of the career transition services business. These appointments are part of a company-wide hiring push that has already increased CareerArc's headcount by 20 percent in the past three months. Swift company expansion has been fueled by the recent $30 million growth equity round led by PeakEquity Partners to further product development, sales and marketing of its award-winning HR software-as-a-service solutions.
"Jason and Linda bring decades of sales and marketing leadership, strategic insights and proven experience in accelerating the market expansion of high-growth B2B tech companies," said Robin D. Richards, chairman and CEO of CareerArc. "Yair's appointment to president of our career transition services business will further focus and streamline efforts to rapidly increase our footprint in the outplacement market. With their added leadership, we are poised to achieve aggressive growth targets and gain market share in the ever-expanding HR tech market."
As executive vice president of sales, Jason Blais will drive growth of CareerArc's social recruiting business. Blais brings more than 20 years of sales and leadership experience helping Fortune 500 companies attract talent and resolve talent acquisition inefficiencies. At ZipRecruiter, he served as the head of corporate sales and vice president of inside sales, growing the sales team to 350 people and leading the company to significant revenue growth in a highly competitive market.
Linda Souza, CareerArc's senior vice president of marketing, has over two decades of experience leading marketing strategy and operations for early-stage and growth-stage B2B tech startups. Souza will be responsible for the company's marketing program, global brand positioning and growth initiatives. Prior to CareerArc, she served as vice president of marketing for several emerging tech startups in blockchain, artificial intelligence and more, including Gem, Deep 6 AI and iMeet Central. She also worked in marketing and product management leadership roles at Everbridge and Ariba, an SAP company (formerly FreeMarkets).
Yair Riemer, a founding member of CareerArc, will take on the newly formed position of president of the company's career transition services team where he will lead sales teams, manage operations and oversee product development strategy to advance the company's online outplacement offering. Before this, he served as CareerArc's chief marketing officer and led the company's marketing and product strategy.
CareerArc is making additional key hires across product, engineering, sales and marketing to drive growth and advance its unique market offering of social recruiting and virtual outplacement solutions for the multi-billion dollar HR software market.
About CareerArc
CareerArc (http://www.careerarc.com) is a leading HR technology company helping business leaders recruit and transition the modern workforce. CareerArc social recruiting and virtual outplacement solutions help thousands of organizations, including many of the Fortune 500, maximize their return on employer branding. By leveraging the cloud, running on modern infrastructure, and combining web, mobile and social media applications, CareerArc helps companies gain a competitive edge in recruitment, employment branding, and outplacement. CareerArc was founded in 2009 and has offices in Burbank, CA and Boston, MA.
Contact:
Whitney Wells
561-927-7803
whitney@bamcommunications.biz
SOURCE CareerArc
Related Links
https://www.careerarc.com/
SOURCE URL: https://www.prnewswire.com/news-releases/careerarc-adds-top-executives-to-drive-growth-of-hr-tech-business-300850603.html