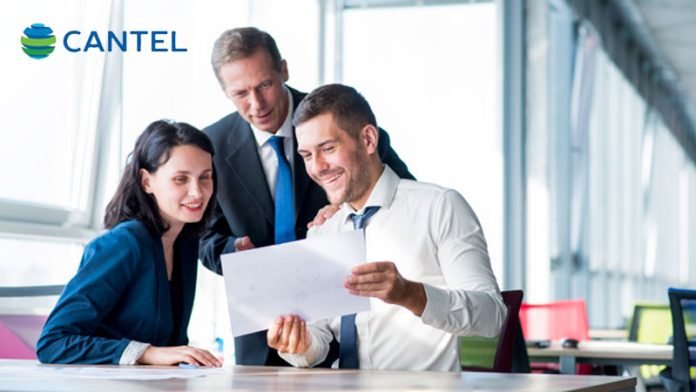 CANTEL MEDICAL CORP. announced today that Jean Casner has recently been appointed to Senior Vice President and Chief Human Resources Officer. Ms. Casner will serve on the Executive Leadership Team and report to George Fotiades, President and CEO.
In this role, Ms. Casner will be responsible for Cantel's global HR function, including the Company's people strategy, policies, systems and processes such as talent management, succession planning, learning and development, compensation and benefits, performance and recruiting.
"I'm pleased that Jean will be leading Cantel's HR function and joining the Executive Leadership Team. Her extensive leadership experience across compensation, benefits, talent acquisition and retention, recognition, HR systems and global mobility programs has been invaluable to Cantel," said George Fotiades, President and CEO. "I am confident that in her new role, she will continue to advance Cantel's vision for employees and our culture, further supporting the Company's business objectives."
Ms. Casner joined Cantel in 2017 as Vice President, Benefits, Compensation and HR Operations. Since that time, she has made significant contributions to the Company, including creating and implementing a global compensation and benefits strategy, and developing and executing a refreshed annual incentive plan as part of Cantel's total rewards.
Prior to Cantel, she held HR leadership positions at the National Basketball Association (NBA), Merck, The Dial Corporation (now owned by Henkel), Johnson and Johnson and ORC (now owned by Mercer).
About Cantel 
Cantel is a leading global company dedicated to delivering innovative infection prevention products and services for patients, caregivers, and other healthcare providers which improve outcomes, enhance safety and help save lives. Our products include specialized medical device reprocessing systems for endoscopy and renal dialysis, advanced water purification equipment, sterilants, disinfectants and cleaners, sterility assurance monitoring products for hospitals and dental clinics, disposable infection control products primarily for dental and GI endoscopy markets, dialysate concentrates, hollow fiber membrane filtration and separation products. Additionally, we provide technical service for our products.
For further information, visit the Cantel website at www.cantelmedical.com.
This press release contains forward-looking statements within the meaning of the Private Securities Litigation Reform Act of 1995. These statements involve a number of risks and uncertainties, including, without limitation, the risks detailed in Cantel's filings and reports with the Securities and Exchange Commission. Such forward-looking statements are only predictions, and actual events or results may differ materially from those projected or anticipated.
SOURCE Cantel Medical Corp.
Related Links
http://www.cantelmedical.com
Source Url
https://www.prnewswire.com/news-releases/cantel-appoints-jean-casner-to-senior-vice-president-and-chief-human-resources-officer-300813576.html