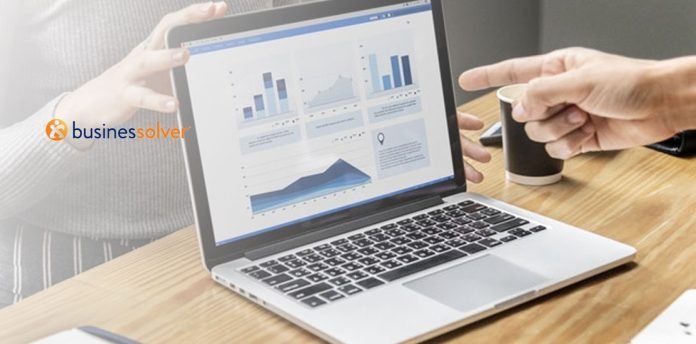 Businessolver®, the leader in SaaS-based benefits technology and services, today announced the expansion of the company's innovative consumer accounts platform, MyChoice™ Accounts. Delivering consumer-driven products, grounded in deep benefits expertise, top-notch security and technology-first solutions, Businessolver is expanding this offering with its premier MyChoice Accounts Partner Program, disrupting the CDH market for consumer accounts service providers hrtech news.
"We looked at the market and saw the need for a comprehensive consumer accounts platform with the ability to scale to partners' needs," said Ryan Crapser, VP of Strategic Partnerships for MyChoice Accounts. "Consumer accounts have become such a critical component of an employer's financial benefits strategy that you now have many different types of service providers offering these programs to their clients. Our SaaS platform and service infrastructure puts us in a unique position to deliver a more personalized solution for partners, their clients and members. We're excited to be able to offer this to select partners who recognize how a flexible, attributes-based technology can create greater results for all parties hrtech."
Unique to the market, this cloud-based solution allows partners, such as banks, third-party administrators, health plans, payroll and HCM providers, and more, to leverage the MyChoice Accounts platform through various degrees of configuration and service. Partners can then power their solution through the industry-standard white-label option or more in-depth development through their platform as a service model.
Businessolver has been administering consumer accounts through its SaaS-based benefits technology, Benefitsolver®, since 2012. In 2019, the company made the investment to expand those services via MyChoice Accounts. Developed with a full set of RESTful APIs, MyChoice Accounts enables more product, service and plan design configuration for set up and ongoing administration of various consumer accounts. This innovative attributes-based platform manages consumer accounts from HSA and FSA to lifestyle programs like fitness reimbursement. Additionally, by leveraging Businessolver's service infrastructure and foundation in enrollment and eligibility, partners can deliver a more comprehensive solution with all the latest advances inherent to the platform.
"It is exciting to be a part of a solution that is disrupting a traditionally non-innovative industry and bringing a technology-focused approach to solve for unmet needs," said Jim Lynch, an Advisory Board Member and consultant to the MyChoice Accounts team. "The flexibility that the MyChoice Accounts platform provides is a first of its kind in the industry. Partners desire and deserve this flexibility in how or what they integrate into their own brand experience for their clients, and MyChoice Accounts does just that."
This new program offers these select partners access to:
An attributes-based architecture enabling more product, service and plan design configuration
A full set of RESTful APIs for seamless and real-time integration
Custom debit card production and fulfillment
A dedicated mobile app for managing accounts on the go
Businessolver's AI-enabled, personal benefits assistant 

Sofia

SM equipped to answer employee questions about their account programs 24/7
Dedicated client and member support including robust compliance services
Decision support through the MyChoice™ Recommendation Engine
Custom marketing and communications to engage employees year-round
"When you look across the consumer benefits industry, you'll find solutions that are stuck in the past; we made an investment to revolutionize that trend," said Rae Shanahan, CEO of Innovation Works and Chief Strategy Officer for Businessolver. "Our MyChoice Accounts partners hand pick the level of integration with our technology and services, giving them full control of the front-end solution that their clients experience. Understanding the importance of a shared vision, we are collaborating with select providers who align to our commitment for innovation, our dedication to a culture of employee-focused service, and our passion for efficient growth with high client retention."