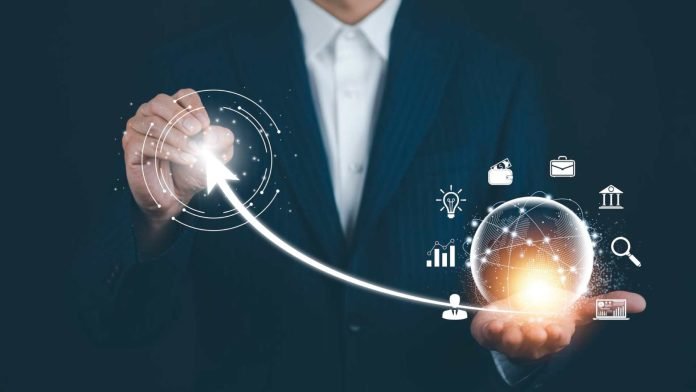 bswift, a leading employee benefits technology and administration firm, unveiled bswift Elevate™. More than just a mobile app, bswift Elevate is a comprehensive HR tech solution designed to drive employee well-being and maximize benefits utilization. bswift Elevate empowers employers to lift their entire workforce to peak performance. It connects employees to holistic well-being resources tailored to their individual health needs and preferences to propel better health outcomes.
"The workforce today demands a digital-first experience when it comes to engaging with their benefits and well-being programs," said Ted Bloomberg, CEO of bswift. "bswift Elevate meets that demand while also addressing one of employers' biggest challenges – driving employee utilization and engagement."
Founded in 1996, bswift serves more than 48,000 employers and 16 million total lives nationwide with its cloud-based technology and streamlined benefits administration offerings for employers.
The new bswift Elevate solution brings together all employee well-being programs on a single platform, providing tailored tips and motivation based on individual health data and goals. This personalized approach encourages positive lifestyle changes and addresses the unique needs of each employee.
Key features that set bswift Elevate™ apart:
Unified Experience: Integrated mobile and web platforms for easy navigation.
Tailored Engagement: Personalized alerts and programs that resonate with individual needs.
Holistic Well-being: Addresses all facets of well-being from physical to financial.
Insights & Rewards: Data-driven insights paired with motivating reward mechanisms.
Health Management: Digital coaching, challenges, and tools for sustained health improvements.
"Our ability to configure bswift Elevate to meet the employer's specific wellbeing needs is unmatched in the market today," said John Hansen, bswift Executive Vice President, Strategic Product Management. "With personalized insights and resources spanning physical, emotional, financial, and social wellbeing, employees have everything they need to take ownership of their health journey."
With bswift Elevate, the wellbeing journey is reimagined, providing employers the tools to boost productivity, lower health care costs, and build an empowered, high-performing workforce.
Explore HRtech News for the latest Tech Trends in Human Resources Technology.