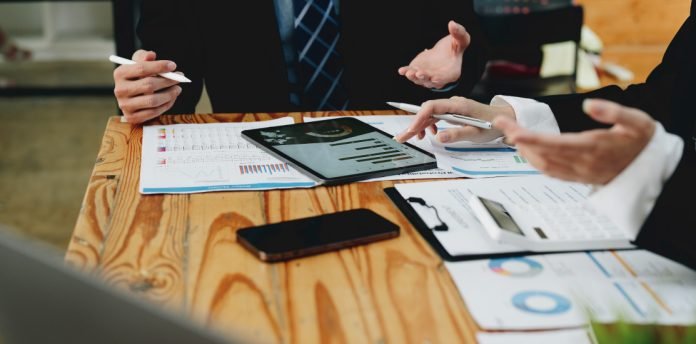 Bridge Partners LLC, a retained executive search firm focused on inclusion, announced today the results of their first annual '2023 Diversity, Equity, and Inclusion Barometer' titled The Value of Diversity, Equity & Inclusion Initiatives: Boom or Bust? commissioned to commemorate their 20th year in business.
The statistically significant survey polled 400 C-Suite and Human Resources leaders at large companies and is the first data set on how those decision-makers feel about investments in diversity, equity, and inclusion (DEI) initiatives in the wake of the Supreme Court's decision to overturn affirmative action in university admissions. The survey queried organizations with at least 250 employees or at least $25 million in revenue.
Eighty percent of the large employers surveyed reported already having an established DEI program; of those who do not, 17 percent are planning one. Despite the much-reported backlash and "war on woke," the vast majority of those large employers see a positive value to DEI programs and feel confident in the direction of their own DEI initiatives. Seventy-three percent of C-Suite executives plan to expand DEI initiatives; only two percent report plans to cut back. Seventy percent of companies with revenues over $25 million plan to further build and enhance their DEI Program.
Most executive respondents reported no adverse effects from the affirmative action ruling on their DEI initiatives to date and continue to see the benefits of those programs in relation to improving culture, hiring, retention, and their bottom line. Indeed, the survey suggests that large employers plan to increase DEI initiatives' spending.
At the same time, the report also found that DEI initiatives still have a long way to go. Eighty-five percent of the respondents identified as white, but 80 percent believe their leadership is diverse. While 80 percent view DEI positively, the majority measure success based on racial and ethnic diversity, leaving women, LGBTQ, and other underrepresented populations to lag.
"When we founded Bridge Partners 20 years ago, we expected we would have a shelf-life of five to 10 years on the basis that within a decade, there would no longer be a need for a minority-owned search firm that supported its clients in building diverse leadership teams," says Tory Clarke, co-founder, and partner at Bridge Partners. "In 2023, that is not the reality– we're still here, and our expertise in inclusive leadership search is needed more than ever, especially as organizations struggle with the potential repercussions of the recent Supreme Court ruling on affirmative action. These results show business leaders agree that investment in DEI programs, teams, and initiatives continue to be critical, and while there is more work to do, building diverse leadership teams through inclusive and equitable hiring practices remains key."
Ryan Whitacre, Partner at Bridge Partners, says, "DEI is here to stay. We often tell our clients that inclusion is not a fad but a long-term strategy for employee engagement, innovation, and creativity. As we celebrate 20 years at Bridge Partners, it is inspiring to see many business leaders say that inclusion remains key to their organization's future and refuse to let outside discourse stop them from investing in programs that lead to growth."
Key Findings:
80% of Large Employers See DEI Programs as Positive
88% of Large Employers See DEI Programs as Necessary
96% of Large Employers Believe DEI is the Most Impactful Social Impact Initiative
73% of C-Suite Report Plans to Expand DEI Initiatives; only 2% Report Plans to Cut Back
C-Suite and HR Leaders Across All Industries Believe the Supreme Court Ruling Will Lead to Increased Investment in DEI
In the Last Five Years, 80% of Large Employers Have Created a DEI program
For more insights, access the full report here.
Methodology
For the first annual '2023 Diversity, Equity and Inclusion Barometer,' Bridge Partners surveyed 400 C-Suite and Human Resource hiring executives at companies with at least 250 employees or at least $25 million in revenue.
This survey entered the field two weeks after the Supreme Court decided to strike down affirmative action in university admissions in July 2023. To our knowledge, it is the first survey measuring DEI attitudes in the wake of that decision.
Bridge Partners commissioned Lab42 to conduct this survey in the field from Jul 25-Aug 10. Numbers are rounded up or down to the next one-tenth percentage. The confidence level is 95 percent unless noted.
Explore HRtech News for the latest Tech Trends in Human Resources Technology.