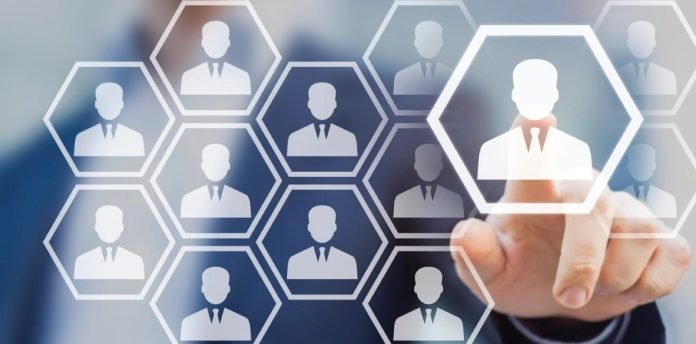 The talent acquisition industry continues to change in fast and unpredictable ways, and finding the best way to recruit top talent has never been harder. Brands need to ensure they are doing everything they can to stand out and hire effectively.
The talent acquisition industry continues to change and develop in fast and unpredictable ways. From the pandemic and the Great Resignation, to the Great Regret and hiring freezes, finding the best way to recruit top talent has never been harder. With a looming recession set to be the latest on this list, brands need to ensure they are doing everything they can to stand out, and hire effectively. With this in mind, here are four fundamental tools to help organizations hire effectively:
Our research recently revealed that 58% of HR managers find that difficulties during the hiring process are negatively impacting their business performance. It has grown to be a significant concern for organizations, with an increasing amount of businesses now beginning to think carefully about the way in which they attract quality candidates, to truly bring a return on their investment. Talent acquisition will continue to be important and businesses will need to be creative and efficient when recruiting – and to stand out from the crowd.
With this in mind, here are four fundamental tools to help organizations hire effectively:
 Make the application process accessible
 Unfortunately, the number of candidate applications will continue to decline. Gone are the days of posting an application form and waiting for the talent to come to you – it is no longer effective.
The way people find jobs has changed, and businesses need to find new ways to reach the 'passive' talent. For example, almost 70% of applications are made via mobile, highlighting how applicants desire quick and easy processes. Talent needs to be found in this market, and organizations of all sizes need good ''recruiters and sourcers', not just good "responders".
It is important for businesses to pause and think when it comes to the reality of hiring, including the workforce that is available. While companies must hire quickly, you also need to ensure that the talent you hire is worth the investment. Simultaneously, companies must review their interview processes to make sure candidates are engaged. It's beneficial to allow candidates to  "light apply", which maximizes the potential number of applicants and ensures you don't miss the best talent.
DEI is not a trend, it's a necessity
Diversity, Equity and Inclusion (DEI) has grown to be a crucial focus for businesses when hiring today. The industry is changing, and DEI initiatives can no longer be connected to simply meeting HR metrics. Equity across all employees is critical, and the theory that employees won't share salary or benefit information with co-workers is out of date.
It is time for businesses to update their thinking to the realities of 2022. Companies need to embrace all applicants, and truly show they are committed to providing opportunities for all. Employee resource groups are important to candidates. Don't keep your internal programs and initiatives a secret to external candidates.They want to understand your journey and the culture they will be buying into – even if it is only aspirational.
 Be clear on hybrid working
The pandemic created significant issues for every industry. But one introduction that has been met kindly is a new form of employment that provides people with a more balanced way of working. As a result, employee expectations have changed – and many people do not want to let hybrid working go. It is impossible to predict how these expectations will continue to change, but it is important for businesses to share their remote working policy from the onset.
Some employees won't be willing to compromise, and they will always find the right fit for them.
Businesses can save time and resources, and avoid disappointing conversations, by being clear and consistent from the talent acquisition team, to hiring managers and HR.
Bolder Employer Brands
Employer Brands are key in today's market. Candidates and employees need to know who you are as an employer. It is much easier to attract talent if they know the culture of the company, and feel as if they truly know you as an employer. The companies that have strong employer brands often reap benefits beyond the talent acquisition. For example, businesses with a strong employer brand saw a 50% decrease in cost per hire and 50% more qualified applications.
An employee's voice is 3x more credible than the CEO's when it comes to talking about working conditions. The brand therefore needs to be strong throughout. Employer brand research does not need to take months, it can take as little as weeks for it to be agile, relevant and targeted today.
Final thoughts
 This is a unique time in talent acquisition, but it is also an opportunity to take advantage. Businesses need to be willing to be "creative" and try something new. It is important to give HR teams the time to focus on recruitment. Don't overburden them with the expectation that complicated recruiting can be done on the side. The search for top talent won't end, so now is a great time to experiment with new approaches to hiring, such as outsourcing to find the right employees quicker and more efficiently.
For more such Updates Log on to www.hrtechcube.com.
ABOUT THE AUTHOR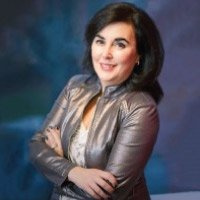 Jody Robie

SVP North America, Talent Works
Jody Robie has been running disruptive recruitment provider Talent Works in North America for eight years. Talent Works offers an intelligent and agile approach to hiring talent through flexible Recruitment Process Outsourcing (RPO).
Jody is helping scaling companies to source great talent and build standout employer brands. She is dedicated to changing the recruitment conversation, challenging conventional thinking and propelling organizations to new heights in the race to deliver the best talent. She helps clients leverage Talent Works' team of brand and insight specialists, creative marketers and global recruiters to help companies source the talent they need to scale.