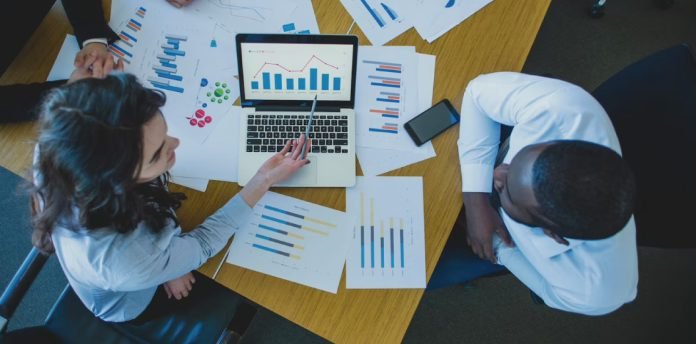 How to deliver happiness to the workforce, exclusive new research insights on performance enablement, and a sneak peak of the new book, Make Work Better, will take center stage during Betterworks' annual EmpowerHR virtual event. The half-day conference will take place on April 19, 2023 from 9:00 a.m. to 2:10 p.m. Pacific Time.
Betterworks, the leader in modern enterprise performance management solutions, announced that keynote speaker and Wall Street Journal Bestselling author Jenn Lim will kick off the event. Coined the "happiness expert," Lim has done extensive research on how to create happier company cultures for a more profitable and sustainable approach to business.
"Many people at all levels are disillusioned with work — employees, managers, HR, and executives," Betterworks CEO Doug Dennerline said. "We've all read the statistics about the levels of stress and how many want to quit. Instead of walking away, now is the time to lean in and rethink the approach to how we work. At EmpowerHR , we're going to share some findings from our new research, talk about the steps we can take to empower and enable a happier and high-performing workplace, and learn from other thought leaders about how they are successfully transforming work and culture to generate well-being and be more agile."
Imagine if every member of a workforce felt empowered and trusted to do their best work every day. That's what EmpowerHR is about; taking a holistic approach to HR transformation by focusing on three essential areas: the employee experience and expectations, manager development and enablement, and strategic HR and C-suite leadership. These concepts are explained in the soon-to-be-released book, Make Work Better, which was co-authored by Dennerline and Jamie Aitken, Betterworks' VP of HR Transformation. Participants will receive a copy of the book, which is a how-to guide for establishing high-performing, human-centric organizations.
The results from the Global State of Performance Enablement Survey, conducted across 2,000 people in the workforce, will also shed new, data-backed insights on how to enrich the employee experience, energize your people, and boost business outcomes.
"We're excited to bring leaders together from all over the globe for a common purpose: elevating your performance strategy," said Aitken. "EmpowerHR was built to share both practical ways to boost employee engagement and strengthen employee-manager relationships, but to also unpack the broader vision of leading performance management transformation at work."
Laurie Ruettimann, author and founder of the Punk Rock HR podcast, will be the conference emcee. Joining her for various other sessions will be Humera Shahid (Chief Diversity, Equity and Inclusion Officer and VP Talent Development, Intuit), Paul Rubenstein (Chief People Officer, Visier), Andrea Lagan (Betterworks Chief Operations Officer), Arnaud Grunwald (Betterworks Chief Product Officer), and Ingrid Cullen (Betterworks Principal Customer Success Manager).
Discover the full potential of your Hrtech strategy with our comprehensive Hrtech News and Hrtech Interviews.