What is Employee Experience?
Employee experience entails the journey of an employee in the organization from recruitment to their exit. The workplace environment includes the employer, management, and co-workers' relationship with the joined employees till their exit from the organization. It involves the physical as well as mental experience of an employee while working at the workplace.
Employee experience is essential for the long-term growth of the organization. The employee experience helps improve the goodwill of the brand of an organization. Similarly, it helps in employee engagement activities, development, performance, and retention. Creating an environment to develop the best employee experience requires a robust strategy.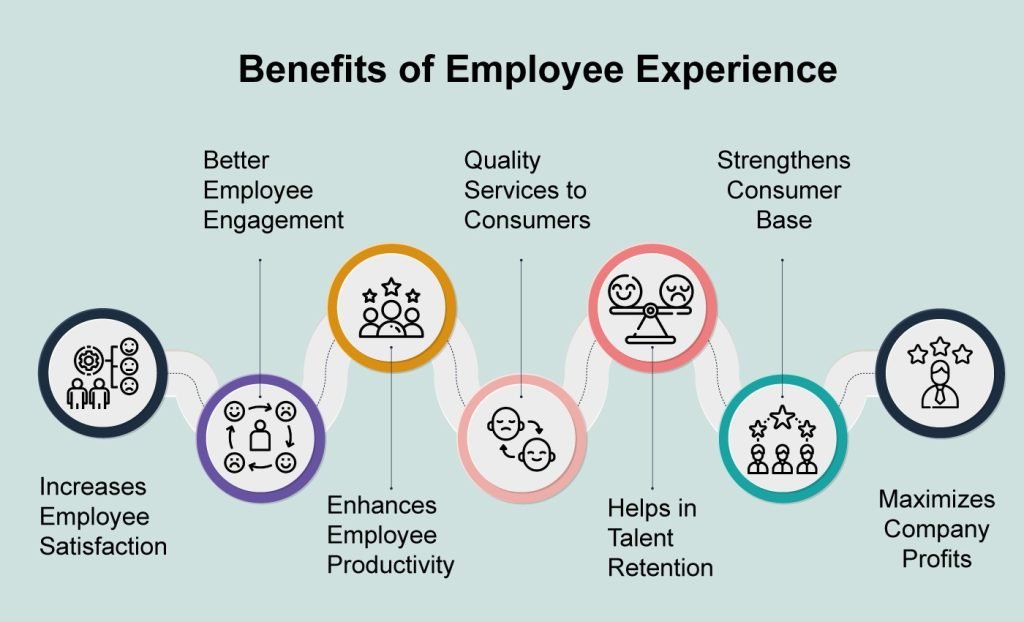 Employee experience is crucial for employee satisfaction, and such tactics help an organization's branding.
Ways to Improve Employee Experience
1. Communication Channels
Communication channels are essential for employees working in an organization to communicate and interact with everyone. Without proper communication channels in place, it is hard to align employees toward organizational goals and objectives. Using appropriate channels helps to bring innovations to the work environment.
2. Focus on Employee Wellbeing
Organizations' increased focus on employee welfare activities results in the overall improvement of organizational productivity. It is true that an employee's well-being increases due to well-being activities like gym, vacation, yoga, fun games, and Monday motivations. Initiatives like these maximize the level of inner motivation of employees.
3. Suggestions & Feedback
Many organizations put efforts into getting suggestions and feedback to enhance organizational outcomes. Employees' job execution and performance improve by keeping their suggestions handy during the policy implementation. Moreover, feedback implementation keeps the employees happy at the workplace, which results in maximum outputs.
4. Diversity & Inclusion at Workplace
Inclusivity and diversity in the workplace bring new ideas & perspectives, better decision-making, and help in building employee confidence. Employee diversity brings fair competition among the employees. Similarly, organizations operating globally can establish a strong community network by opting for inclusivity in the workplace.
5. Supportive Management
Management support improves employee work experience and helps them to learn. In addition, the support of superiors can reduce employees' burden and tardiness at work. Supportive management helps lower the stress of the employees, preventing fatigue and burnout.
6. Positive Work Environment
A happy workplace with people having positive mindsets creates a healthy environment. A positive work environment needs trust, cooperation, safety, and support among every individual in the organization with reasonable accountability. A positive work environment pushes to achieve a productive workplace full of ideas for shared goals and values.
Way Forward
Presently companies are thinking beyond insurance and paid time off (PTO) to provide better employee experience. The best working experience for employees is crucial for the sustainable growth of the organization. Starting with the hiring process and ending with employee feedback, an organization must ensure that all employees are satisfied with the organization's culture and experience during their tenure in the office. Establishing a transparent onboarding, well-being, and supportive environment helps employees feel confident in their workplace and experience. If you still do not have a robust employee experience strategy, implement one, and boost your employee satisfaction!
For more such Updates Log on to www.hrtechcube.com